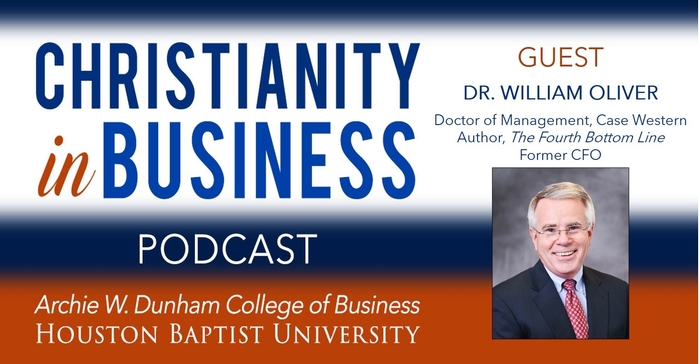 On this episode, Dr. William Oliver introduces a fourth bottom line every Christian business manager should be concerned about.
Questions explored in this episode:
What are the four bottom lines every business manager should be concerned about?
How can we praise God through competition in the marketplace?
How does God use business managers to provide daily bread for people?
About the guest:
Dr. William Oliver holds a master's from MIT and a Doctor of Management from Case Western. He taught in the undergraduate and master's programs at Brandeis, UMass Amherst, Tufts, Gordon College, and UC Irvine. Dr. Oliver has founded four companies and invested as a partner in a venture capital firm.
He has consulted to senior leadership of big business through Bain & Company and KPMG as well as to government agencies, bringing the benefit of commercial-sector experience in outsourcing, business process improvement, and using data to improve management decision making. He has served as CFO of three companies and on the boards of three commercial companies and four non-profits.
He has also done a lot of great work to help people with special needs and developmental disabilities through his church, the Special Olympics, and as Treasurer of L'Arche Boston North, a mission-focused community where people with developmental disabilities and those who assist them live together as a family and a sign of hope to the greater community.
He's the author of the new article titled, The Fourth Bottom Line: How God Calls Christians to Praise Him Through Business.
Links mentioned in this episode: