Go Deeper
Summer 2023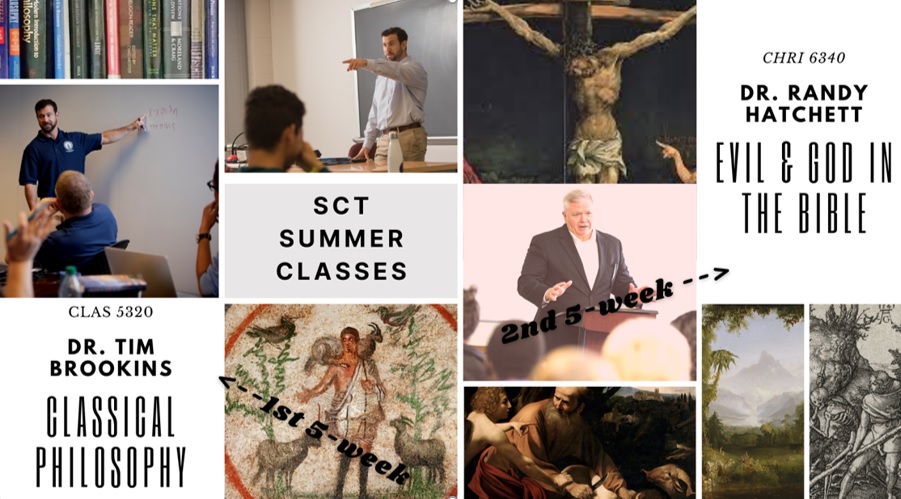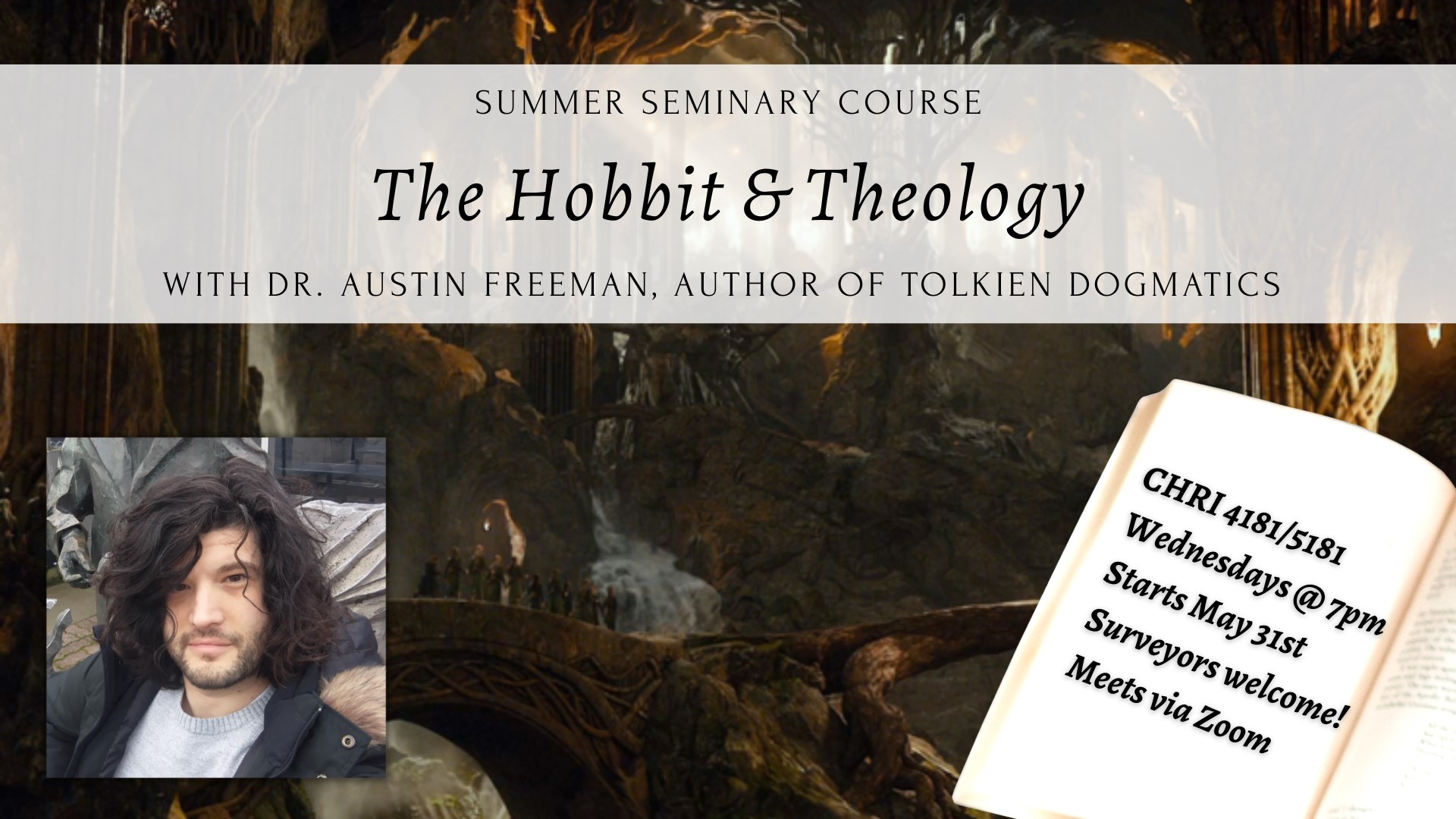 Course Title
Professor
Day
Time
Room
*CLAS 5320 Classical Philosophy
(May 30-June 30)
Dr. Timothy Brookins
TR
6-10 PM
TBD
*CHRI 6340 Evil & God in the Bible
(July 3- August 4)
Dr. Randy Hatchett
TR
6-10 PM
TBD
CHRI 5181 The Hobbit & Theology
(May 30- August 4)
Dr. Austin Freeman
W
7-9 PM
Zoom
*Available Remote or In Person
CLAS 5320 Classical Philosophy
If you think Greco-Roman philosophy is irrelevant to the New Testament, think again. And if you think it is relevant, well just keep on thinking the way you're thinking—because it is. Relevant. To ancient Greeks and Romans, Jesus probably looked very much like a wandering Cynic philosopher; Paul probably sounded like a Stoic; and his house-churches must have looked like little philosophical schools. The New Testament writers themselves interact with the views of Greek philosophers. Learn what the philosophers believed and why understanding them helps us understand the New Testament better. We'll read the sources directly—Plato, Seneca, Epicurus, and more!
CHRI 6340 Evil & God in the Bible
Is the Bible an answer to evil?? We will explore this ancient Christian notion. This exploration will require us to discover what the Bible says about evil and how the classical orthodox ways of speaking about God (for example, omnipotence) fit with popular images of God combating evil (Michael Heiser and others). Our text, The Theodicy of Love, is a student favorite.
CHRI 5181 The Hobbit & Theology
Where is God in The Hobbit? What can this adventure teach us about the central doctrines of systematic theology? More than you might think! Exploring themes such as providence and luck, the Fall and the degradation of Gollum, Satan and dragons, and more, this course will read The Hobbit alongside Prof. Freeman's recently released Tolkien Dogmatics to provide a fully-orbed view of J.R.R. Tolkien as a model of theological integration.
Costs (HCU Campus)
3-hour course- $280 Early Bird, $300 after the semester begins (unless noted otherwise)
1-hour course- $100 Early Bird, $120 after the semester begins (unless noted otherwise)
---
In addition to these emphasized classes, we have a variety of other HTS classes that you might be interested in auditing as well.
Go Deeper classes are intended to virtual surveyors, though there may be some space for in-person classroom attendance. Speak with the instructor to see if in-person attendance is possible.