Go Deeper
Spring 2023
APOL 5181 Phil Theology, Trinity | March 6-10, 2:30-5:00 PM (CT)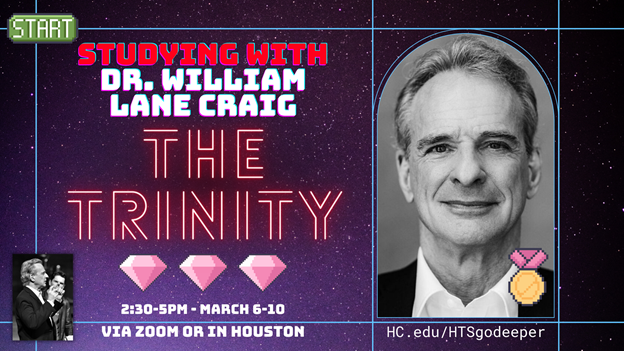 The doctrine of the Trinity, as commonly understood, states that there is one God who exists in or as three persons, the Father, the Son, and the Holy Spirit. We shall examine the biblical basis for this central doctrine before exploring its philosophical coherence. Various theories of the Trinity will be explored and a coherent model defended.
$200 Early Bird, $220 after the semester begins.
---
In addition to these emphasized classes, we have a variety of other HTS classes that you might be interested in auditing as well.
Go Deeper classes are intended to virtual surveyors, though there may be some space for in-person classroom attendance. Speak with the instructor to see if in-person attendance is possible.