Doctor of Ministry Program (DMin)
"The kingdom of God has come near. Repent and believe the good news!" Mark 1:15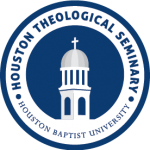 The challenges of the contemporary world demand that the church has leaders who can rise to the occasion. Some have their heads in the clouds and others have them in the sand, but the church needs Kingdom-oriented leaders whose feet are firmly planted and heads alert to the unique shape of our modern setting. In the Doctor of Ministry (DMin)* program offered by Houston Theological Seminary, we provide a Kingdom-focused experience where leaders participate in a community of learning to gain specialist expertise and to be formed spiritually. If, in your time in leadership, you've felt the need to expand the efficacy of your ministry, we invite you to join us for our inaugural class in Fall 2022.
Program Distinctives
Study Hard with the Experts
Our program, with tracks in New Testament Studies and Faith and Culture, immerses you in subjects with leading experts who actively publish in our fields. Study with faculty like Lynn Cohick, Craig Evans and Ben Blackwell in New Testament and Michael Ward and Philip Tallon in Faith and Culture.
Grow through Community
We intentionally foster personal connection through our courses, and the residentials include worship, prayer, and spiritual direction.
Be Inspired by Fresh Experiences
Our Doctor of Ministry program is designed to facilitate encounters with leaders and organizations engaging culture with the truth of the Gospel, and we'll spend substantive residential time at Lanier Theological Library.
Explore the DMin Program Distinctives further.
APPLY NOWADMISSION REQUIREMENTS
Note: When you apply, the Doctor of Ministry is considered an "on campus" degree, but you only have to come to campus one week each semester.
Core Program Structure
The core doctoral program (30 hours) can be completed in as few as three years. Most courses are semester-long and hybrid in format, focused on one-week residential intensives. Some students may require leveling work before starting doctoral classes.
Core Courses (x3)            9 hours
Seminars                            8 hours
Track Courses (x3)          9 hours
Project/Thesis                  4 hours
Total:                                    30 hours
Explore the DMin Program Structure further and what a typical semester will look like.
Key Dates for the 2022-2023 year:
Spring 2023 Intensive: March 6-10
Key Dates for the 2023-2024 year (tentative):
Fall 2023 Intensive: Sept 25-29
Spring 2024 Intensive: March 4-8
Costs and Scholarships
The cost of the program reflects its value, and the generous scholarships also make it a good economic value. Full details of the Costs and Scholarships are found here.
Doctoral

Cole Scholarship – 25%-100% of tuition

Alumni Scholarship – for any HCU/HTS alumni

MA Bridging (for those admitted into the DMin program)
BGCT Scholarship
More Information
Explore more detailed information about the Doctor of Ministry program:
View Degree Plan

DMin Faith and Culture Requirements


DMin New Testament Studies Requirements
Feel free to contact Richard Olds, the administrator of the DMin program, so he can help shape a program that fits your interests, oldsrd@hbu.edu, or call the DMin office at 281-649-3383.