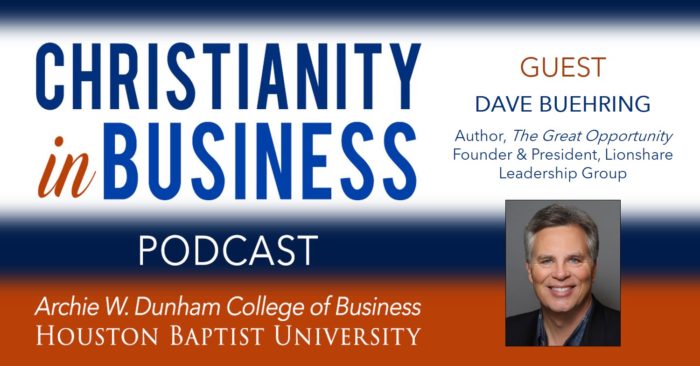 On this episode, Dave Buehring shares how disciple-making can happen in the workplace.
Questions and lessons explored in this episode:
What is vocational disciple-making?
What are some examples of people becoming disciples of Jesus in the workplace?
About the guest:
Dave Buehring is the Founder and President of the Lionshare Leadership Group, a nonprofit organization aimed at igniting and equipping leaders to fulfill Jesus' Great Co-Mission of making disciple makers.
He's the author of several books, including A Discipleship Journey and the forthcoming book, The Great Opportunity: Making Disciples of Jesus in Every Vocation.
He can also be regularly heard on Lionshare's podcast Wisdom Unlocked: The Ways of God.
Links mentioned in this episode: