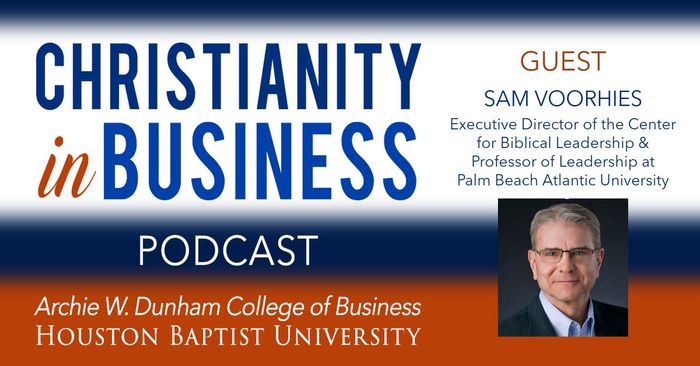 On this episode, Sam Voorhies shares a model for leaders to break free from self-deception, shame, and pride to increase their effectiveness.  
Questions and lessons explored in this episode:
What's the key practical difference between biblical leadership and other types of leadership?
How do shame and pride stifle leadership effectiveness?
What is needed for a leader to go from self-deception to self-awareness?
About the guest:
Sam Voorhies serves as the executive director of the Center for Biblical Leadership and Professor of Leadership at the MacArthur School of Leadership at Palm Beach Atlantic University (PBA) in West Palm Beach, Florida.
Prior to academia, Sam had a 30-year career in various roles of senior leadership in the humanitarian industry, including serving as global director for leadership and organizational development of World Vision International.
Sam is passionate about working with leaders, their teams and organizations to achieve exceptional performance, with a focus on delivering strategic support to assess capabilities and expand successes for increased effective leadership and team growth aligned with organizational mission and values.
Sam holds a Ph.D. in International Development Education from Florida State University. He is the author of several articles and publications on leadership, international and community development.
Recently, he co-authored an article in the latest issue of the Christian Business Review titled "Leading from Within: Modeling Biblical Transformation."
Links mentioned in this episode: