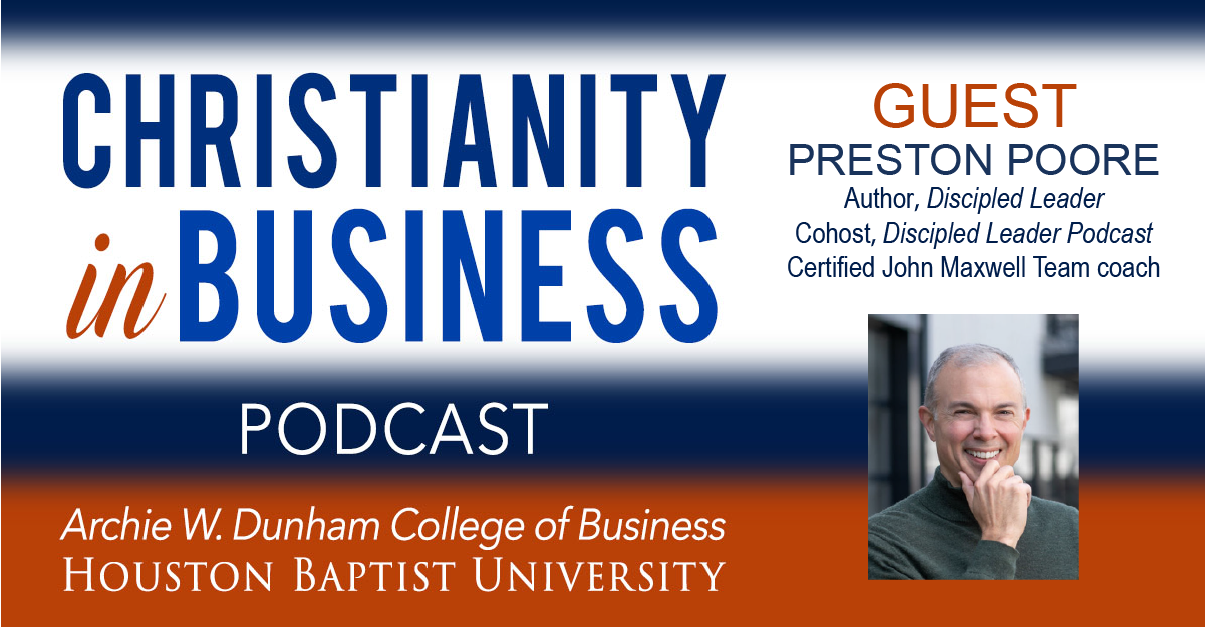 On this episode, Preston Poore explains the connection between personal discipleship and corporate leadership.
Lessons explored in this episode:
What started happening when you lost your focus on God in the workplace? 
How can we avoid being condescending leaders?
What are some other connections between personal discipleship and corporate leadership?
What's the difference between disciples and deciders?
What actions do you want people to take as a result of listening to this interview?  
About the guest:

Preston has more than two decades of upper-level management experience, including as director of franchise leadership at The Coca-Cola Company. He has also worked for The Hershey Company, Dale Carnegie Training, Ralston Purina, and AmSouth Bank. 
In addition, Preston is a minority shareholder and small-business owner of Numerica Corporation, an air, missile, and space defense company based in Fort Collins, Colorado. He serves on the board of directors and as corporate secretary.
Preston is a certified John Maxwell Team coach, speaker, and trainer.
He served on a Young Life committee, was an elder and member of Fellowship Church in Knoxville, Tennessee, was a facilitator for Christian Leadership Concepts, and serves at Passion City Church in Atlanta, Georgia. Preston holds an MBA from Samford University and a BS in management from Colorado State University.
His corporate work has been recognized through many awards such as the Dale Carnegie Sales Talk Champion award; The Hershey Company's President's Cup, a coveted national sales award that Preston won twice; and The Coca-Cola Company's Woodruff Cup, a global top performance award.
Preston and his wife, Carla, daughter, Caroline, and son, Benton, live in Atlanta, Georgia.
He's the author of 21 Days to Sound Decision Making and his latest book, Discipled Leader. He's also the host of the new Discipled Leader Podcast, which he co-hosts with his adult children, Caroline and Benton.
Links mentioned in this episode: