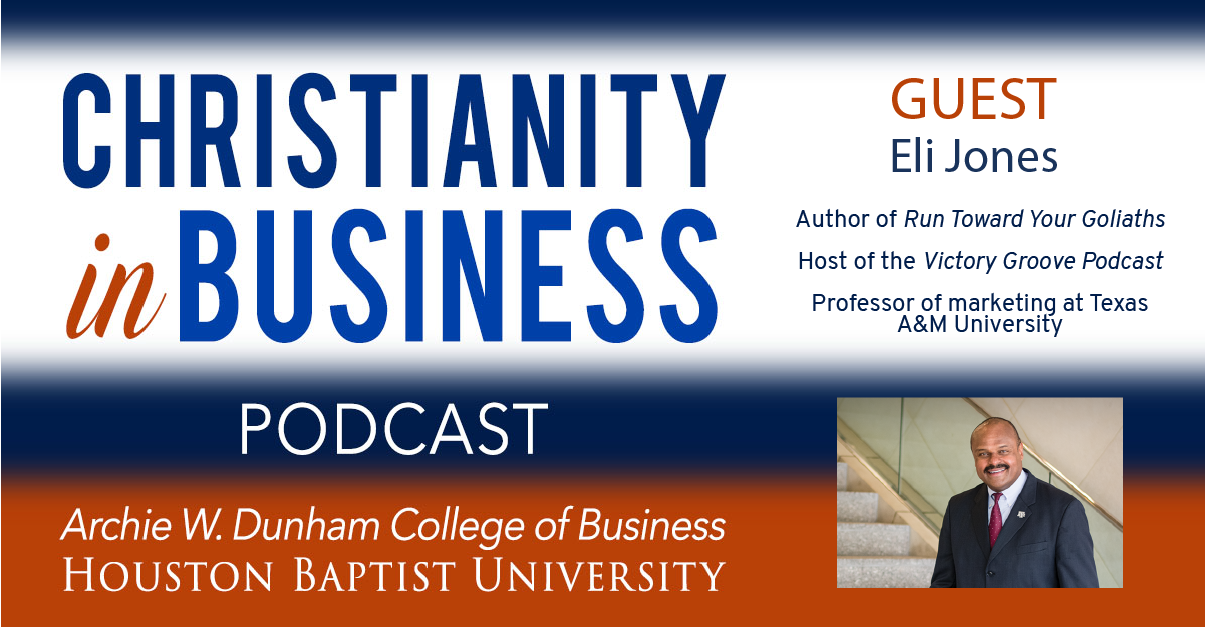 On this episode, Dr. Eli Jones shares strategies for overcoming "Goliaths" in the business world and living in a "victory groove" as Christian business professionals.
Dr. Eli Jones is a first-generation college graduate who became dean of three flagship business schools (Texas A&M, University of Arkansas, and Louisiana State University).   
He currently serves as a professor of marketing at Texas A&M University and has received Lifetime Achievement Award from the American Marketing Association's Sales Special Interest Group. He's a co-author of Selling ASAP and Strategic Sales Leadership: Breakthrough Thinking for Breakthrough Results.  
He worked in sales and sales management for Quaker Oats, Nabisco, and Frito Lay prior to entering higher education. 
He's the author of the new book, Run Toward Your Goliaths, which is about how he and his wife overcame what seemed to be insurmountable challenges as they rose from poverty to positions of influence.  
He's also the host of the Victory Groove Podcast. 
Links mentioned in this episode: