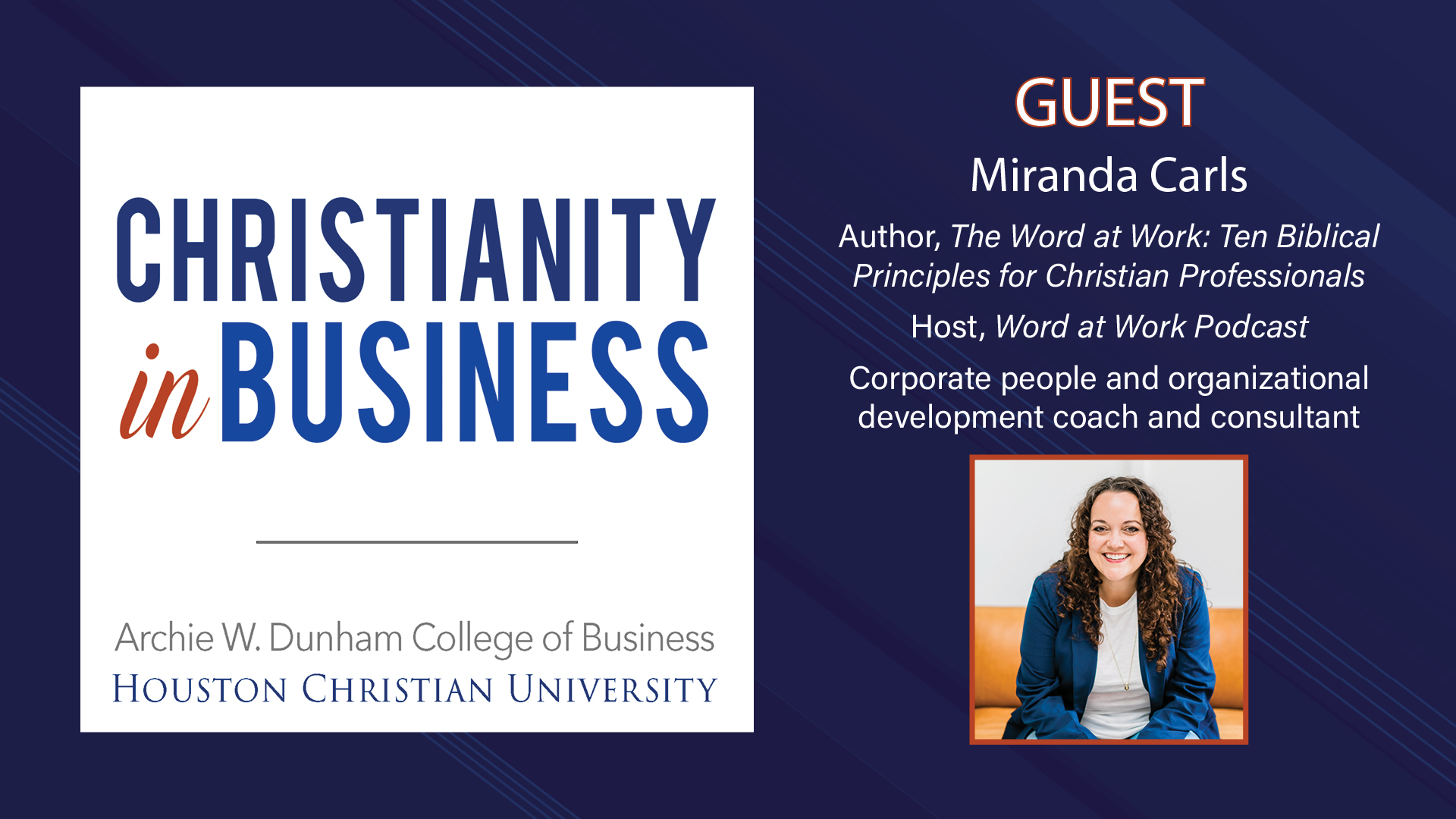 On this episode, Miranda Carls discusses what's at stake if we do or don't share our faith in the workplace.
Miranda Carls is a writer, podcaster, and corporate people and organizational development coach and consultant. After managing the training and professional development functions of a large non-profit, Miranda spent eight years at a successful learning strategy firm where she served in a senior leadership role.  
She's the author of the new book, The Word at Work: Ten Biblical Principles for Christian Professionals (2022). She's also the host of the Word at Work Podcast where she interviews Christian business leaders and thought leaders within the faith and work movement.
Christianity in Business is the show that helps Christian business leaders to integrate biblical values into business. | Entrepreneurship | Marketing | Nonprofit | Church | Author | Startups | Marketplace | Ministry | Business as Mission | Faith and Work | Faith | Success | Leadership | www.ChristianityInBusiness.com