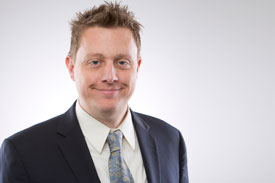 Dr. Joshua R. Farris, assistant professor of Theology, recently edited a special issue on analytic dogmatic theology. The following is a synopsis of analytic theology and how this special issue contributes to the discussions in analytic theology.
Analytic theology is a way of doing theology and religious studies in the mode and style of the analytic philosophy tradition. Characteristic to the analytic tradition, practitioners draw from the tools of analytic philosophy in the service of the Queen of the Sciences, namely theology. Since the 2009 publication of Analytic Theology ed. by Oliver Crisp and Michael Rea, there have been several developments in analytic theology, which is built upon the successes of analytic philosophy of religion. One example of a proto-analytic theologian is Richard Swinburne in his works on Christian doctrine, which exemplifies the skills of an analytic philosopher yet in the service of theology. Swinburne also exhibits some of the skills necessary to the task of systematic theology with its interest in scope, synthesis, and tying together the various building blocks that comprise a whole edifice. Most recently, we have seen a host of systematic theologians take up and utilize analytic resources in the service of theological construction. With a keen eye to the macro categories of Christian dogmatics, analytic systematicians are interested in drawing from a wide set of theological authorities in an integrated way as they address various theological topi. A recent collection reflects some of these interests and developments in analytic theology, where theologians take up dogmatic themes in a special issue of a new high caliber journal, Theologica, called 'New Themes in Analytic Dogmatic Theology.' Whereas philosophers have often dominated in analytic theology, the present issue is comprised of mostly theologians interested in a wider set of issues and doctrinal sources of reflection. The present issue is comprised of several theologians at the University of St. Andrews and Fuller Theological Seminary along with two of the more unique contributions on Analytic Islamic theology and Analytic Jewish theology. Read the special issue >>
A related special issue, in Open Theology, edited by the same editors (Joshua R. Farris and James Arcadi) addresses similar issues that expand the issues within the context of analytic theology. In this special issue, the main topic for reflection is theological authorities in one's theological method rather than focusing on dogmatics, as seen in the previous issue. As with other systematic theologians, analytic systematic theologians and biblical theologians have distinct commitments to theological sources and how one ought to order those various sources of theological knowledge. Read More >>
In these ways, the present issues contribute to this vibrant and growing area of theological research. Moving beyond areas within natural theology and generic theism, the theologians and biblical scholars in both issues are concerned to take analytic theology beyond the domain of philosophy of religion by taking up specific topics german to contemporary biblical theology, systematic theology, and, by considering a wider set of theological authorities. No doubt there is more work to do, but these special issues provide fertile starting points for doing productive work in systematic and constructive theology with the sensibilities found in the analytic tradition.