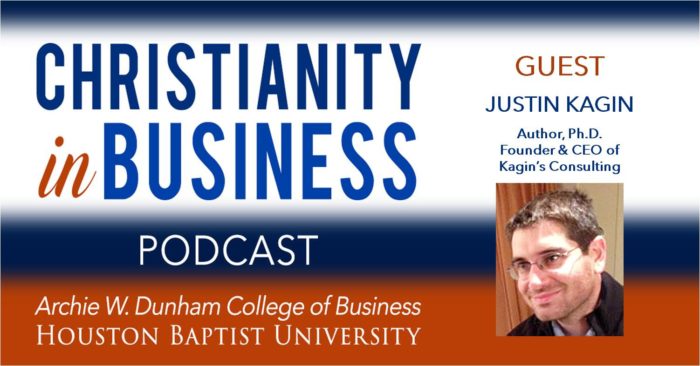 On this episode, economist Dr. Justin Kagin shares how his Christian worldview drives his efforts and strategies to alleviate worldwide poverty.
Dr. Justin Kagin holds a Ph.D. in Agricultural Economics from the University of California, Davis, with over 15 years of experience working in the field of development economics. He has managed and worked on numerous agricultural, social protection, and other poverty alleviation projects. As the founder and CEO of Kagin's Consulting, he has worked in numerous developing countries (several East and West African countries, Latin American countries, and countries of Eastern Europe and Asia). Kagin's Consulting has partnered with several UN agencies (UNFAO, UNDP, UNICEF, UNILO, and the World Bank), as well as the Bill and Melinda Gates Foundation, University of California, Davis, NGOs and government ministries.
He is a published author and referee for various journals. And he is the founder and director of the Economic Diplomacy and Integrity Forum which has conferences around the world promoting moral solutions to problems of corruption, poverty, youth hopelessness, greed and other issues related to economics, politics and business. He is also a proud husband and father of four.