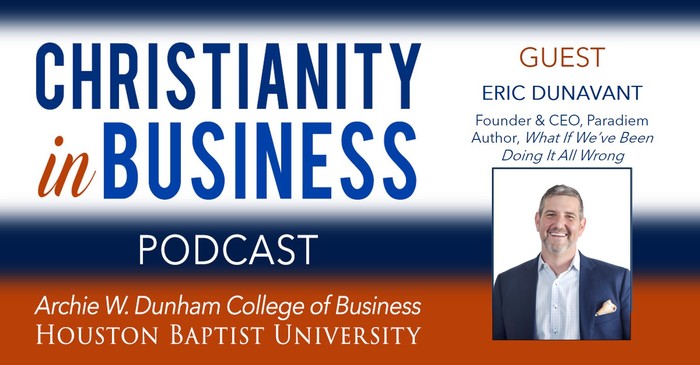 On this episode, Eric Dunavant shares his biblical perspective on wealth and business management.     
Questions and lessons explored in this episode:
Why business is for the sake of the family … not merely for the sake of the business
How does the Bible define "inheritance"?
Hosting a mission trip for your employees
Starting an emergency fund to care for employees in times of need
About the guest:
Eric Dunavant is the founder and CEO of Paradiem.
He's the author of the book, What If We've Been Doing It All Wrong, which focuses on how our worldview often interrupts all our financial thinking and behavior.
In addition to his writing accolades, Eric has been featured in several national publications and media outlets, including The New York Times, The Wall Street Journal, Dow Jones Daily Finance, and The Street and Family Wealth Report.
Eric is a proud graduate of Texas A&M University, where he graduated with a degree in business.
Links mentioned in this episode: