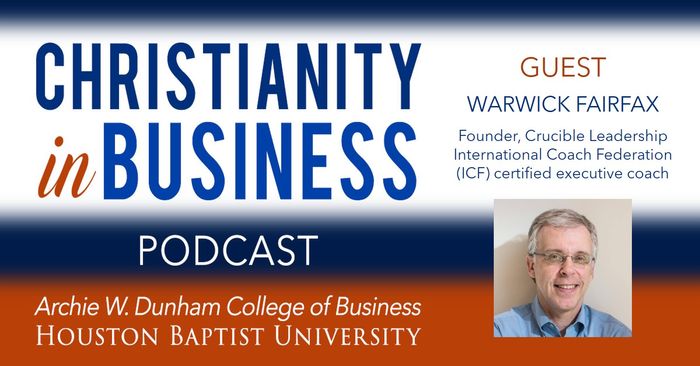 On this episode, Warwick Fairfax shares how God used his experience with adversity and failure in business to refine his identity in Christ.
Questions and lessons explored in this episode:
What went wrong when Warwick achieved a $2 billion takeover of one of Australia's largest and longest-standing companies at the age of 26?
What is "crucible leadership?"
What Scriptures and biblical truths helped Warwick to move beyond the life-altering crucible of the takeover?
About the guest:
Warwick Fairfax is the founder of Crucible Leadership, a philosophical and practical breakthrough in turning business and personal failures into the fuel for igniting a life of significance. He has been hailed by Forbes as offering "compelling insights for anyone who would like to wake up feeling inspired by their work, but doesn't" … insights rooted not in a checklist of glib to-do's but in his own experience at the epicenter of one of the most spectacular business failures in the history of his home nation of Australia.
He shares insights from his experience and interviews other leaders who have leveraged their crucible moments to live and lead with significance on the podcast BEYOND THE CRUCIBLE.
He holds an undergraduate degree in Philosophy, Politics and Economics from Oxford University and earned his MBA from Harvard Business School. He is an International Coach Federation (ICF) certified executive coach.
Links mentioned in this episode: