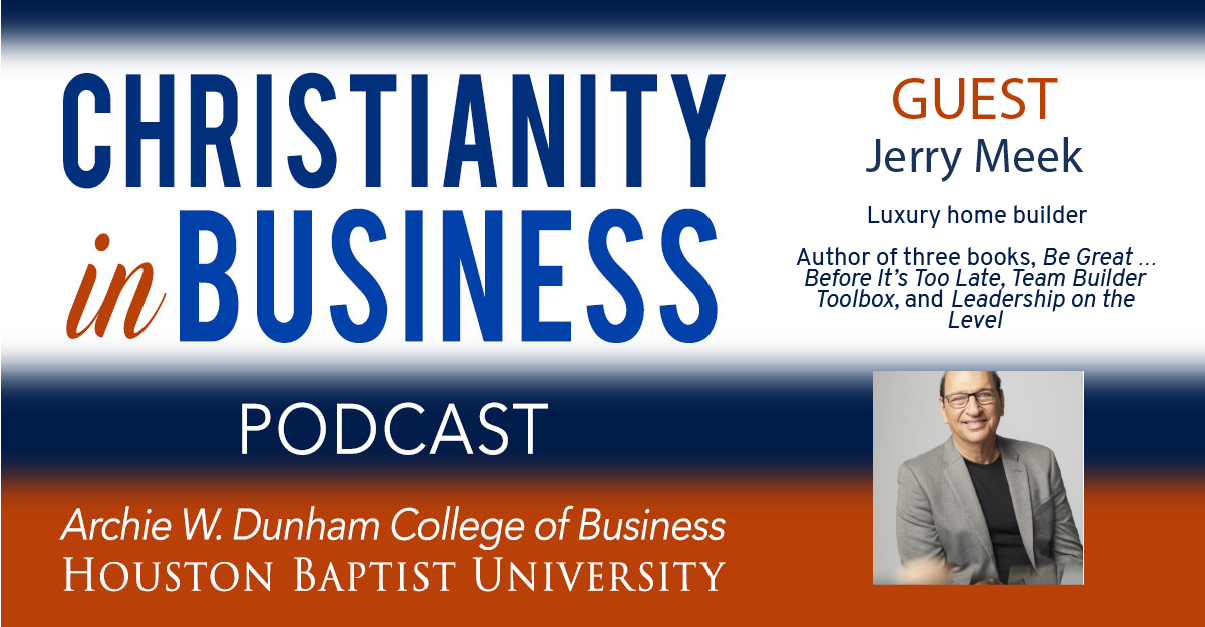 On this episode, Jerry Meek shares how he uses his luxury home building company to bring glory to God.
Jerry Meek is a legendary luxury home builder, renowned people and team leader, and author. The carpentry business he started with his dad as a young man is now Desert Star Construction — the iconic building company that grew to $170,000,000 of work in progress. The combined annual sales revenue of DSC clients' companies is in excess of $3.6 trillion dollars and growing, affirming Jerry's belief, "We're not just building the American Dream – we're living it."   
Beyond construction, Jerry has a deep desire to help overwhelmed Christian business leaders rediscover their eternal purpose and find unending joy in their life and leadership through his new venture, Glorious Reflections. Leveraging his personal and professional hardship and real-world experiences, Jerry brings fresh perspective to leading people and organizations as he serves as a wise shepherd and mentor to today's Christian marketplace and ministry leaders alike. 
He's the author of three books, Be Great … Before It's Too Late, Team Builder Toolbox, and Leadership on the Level.   
Links mentioned in this episode:
Christianity in Business is the show that helps Christian business leaders to integrate biblical values into business. | Entrepreneurship | Marketing | Nonprofit | Church | Author | Startups | Marketplace | Ministry | Business as Mission | Faith and Work | Faith | Success | Leadership | www.ChristianityInBusiness.com