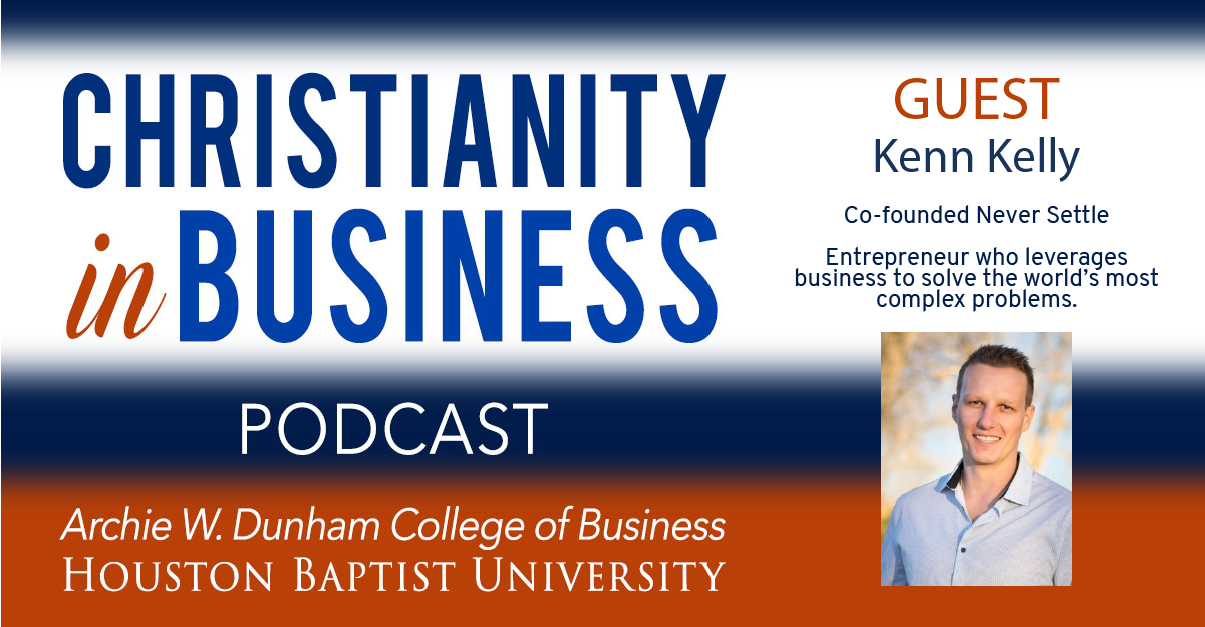 On this episode, Kenn Kelly shares how his company aims to cultivate cultures of discipleship through innovation. 
Lessons explored in this episode:  
Following Moses example as a company: "If your Presence does not go with us, do not send us up from here." (Exod. 33:15) 
How to show your people you care about them 
Business tithing from gross or net?  
Sabbath rest for employees  
Using a company to help end human trafficking 
Kenn Kelly is an entrepreneur with both Fortune 100 and Silicon Valley startup experience, leveraging business to solve the world's most complex problems. He co-founded Never Settle, a business software application and custom API provider. Defining and building company culture are daily pursuits in business, as he believes everything stems from culture. 
Links mentioned in this episode:
Christianity in Business is the show that helps Christian business leaders to integrate biblical values into business. | Entrepreneurship | Marketing | Nonprofit | Church | Author | Startups | Marketplace | Ministry | Business as Mission | Faith and Work | Faith | Success | Leadership | www.ChristianityInBusiness.com