Workshops and Symposiums
A key initiative of the Morris Family Center for Law & Liberty is to promote the study of American History and our nation's Founding Principles to students, educators, civic organizations, and business leaders. We host constitutional academies for Houston-area students, lectures for civics groups, and workshops for teachers. We want to endow these educational programs to reach as many Texans as possible and welcome the opportunity to network with local organizations who can make this outreach possible.
Have a need for a guest speaker at your next event? Our faculty would love to connect with you.
Request More Information
Past Workshops
Understanding the Federalist Papers: A Workshop for Teachers
January 22, 2022 | 8:30 AM – 2:30 PM CST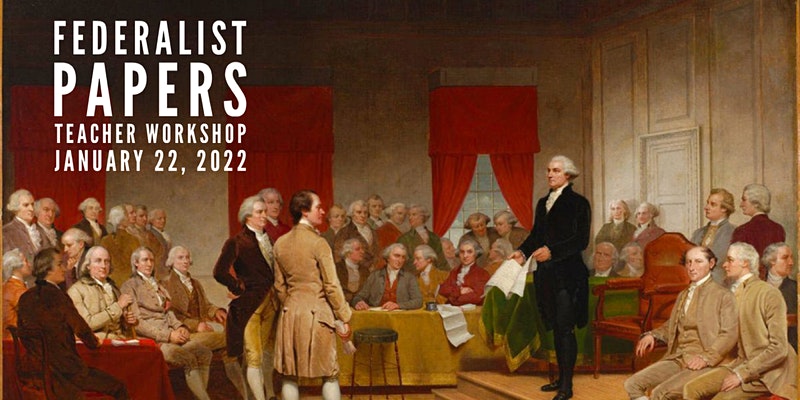 The Federalist Papers have captivated the nation since their release during the ratification debates over the Constitution. This series of 85 essays has been called a user's-guide to the Constitution, a unique contribution to American political theory, and a propaganda campaign to win a political debate. What do we make of these famous essays?
This workshop focused on the history, contributions, and purpose of the Federalist Papers. This half-day seminar was hosted by HCU's Morris Family Center for Law & Liberty. Four university professors from Houston Christian University will cover the following topics:
1. The Ratification Debates – The history behind the Federalist efforts
2. Federalist #10 – Often considered the most brilliant of the collection
3. Federalist #51 – Madison's poetic defense of limited government
4. Federalist #78 – Hamilton's defense of the judiciary
What Teachers are Saying
"Such an excellent endeavor!"
—Alex, Assistant Headmaster, Dallas Workshop

"Engaging, lively and educational!"
—Katherine, High School Teacher, Dallas Workshop

"Worth the time and effort to attend!"
—Roger, Private School Teacher, Houston Workshop
Photo Gallery