Independence Hall Self-Guided Tour
Why Independence Hall?
Independence Hall in Philadelphia is where the Declaration of Independence and Constitution were debated and forged. Independence Hall at HCU is an outward and visible sign of our commitment to honor our nation's founders, teach the importance of constitutional government, and work together to uphold the promise of our nation's founding documents.
This iconic building and the adjacent classroom buildings provide a beautiful addition to the HCU campus where we discuss what it means to be a free people, teach the responsibilities of republican government, and explore how best to understand and improve the human condition. Independence Hall is a classic example of Georgian style architecture popular in Great Britain and America during the reigns of Kings George I, II and III.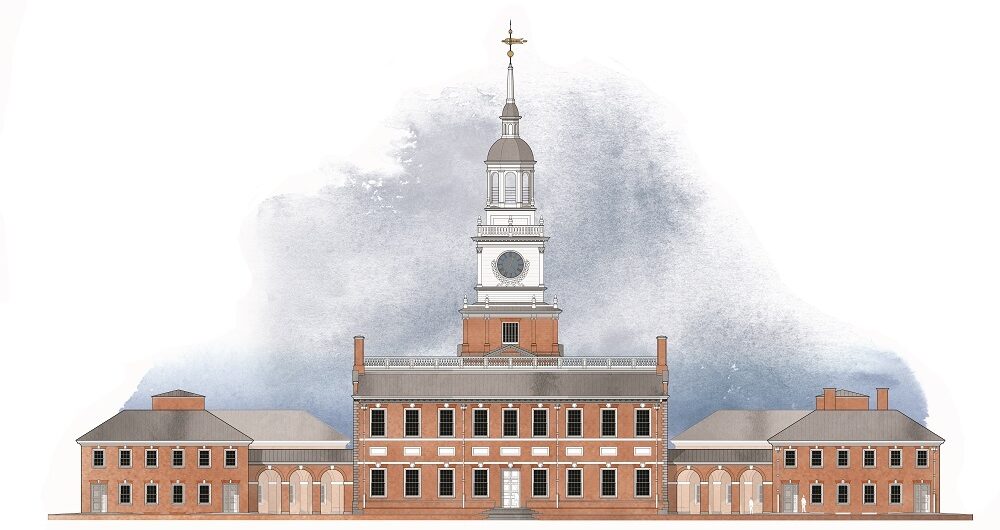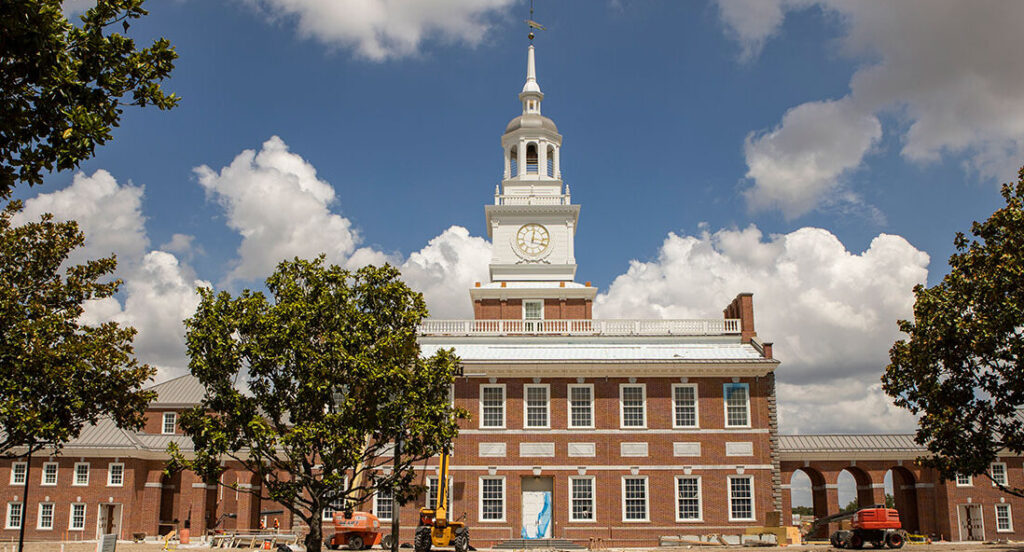 ---
Self-Guided Tour Overview