Independence Hall Self-Guided Tour
Free Audio Tour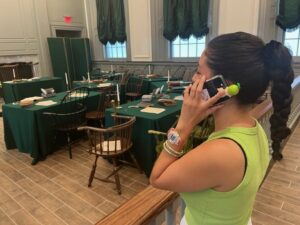 The Morris Family Center for Law & Liberty now offers a self-guided audio tour for visitors and students. You can use your smart phone to scan a QR code and then listen to the narrators describe the significance of each room and provide background on the many paintings and portraits in the building. The tour allows the listener to move at their own pace and choose which rooms and items they would like to learn about. Listeners will learn about the history of the American founding, the mission of the Center, and the importance of the historic rooms and individuals highlighted on the tour. The tour was developed and implemented by Eleanor Barton (Director of the Museum of Southern History) and Dr. Chris Hammons (Director of the Morris Family Center for Law & Liberty) with the help of HCU's Marketing Department. The building is open from 9:00am-4:00pm during the week (closed on weekends). There is no admission charge and no fee for the self-guided audio tour.
Why Independence Hall?
Independence Hall in Philadelphia is where the Declaration of Independence and Constitution were debated and forged. Independence Hall at HCU is an outward and visible sign of our commitment to honor our nation's founders, teach the importance of constitutional government, and work together to uphold the promise of our nation's founding documents.
This iconic building and the adjacent classroom buildings provide a beautiful addition to the HCU campus where we discuss what it means to be a free people, teach the responsibilities of republican government, and explore how best to understand and improve the human condition. Independence Hall is a classic example of Georgian style architecture popular in Great Britain and America during the reigns of Kings George I, II and III.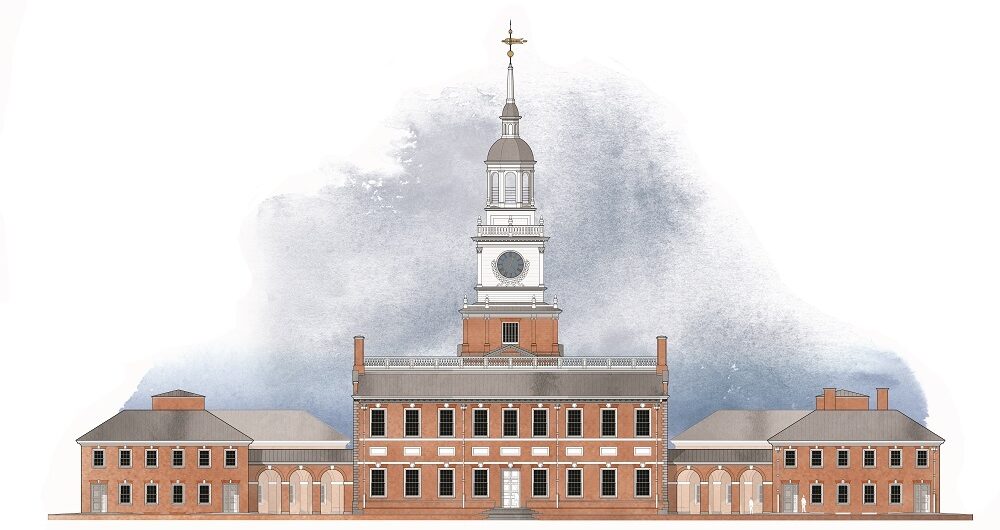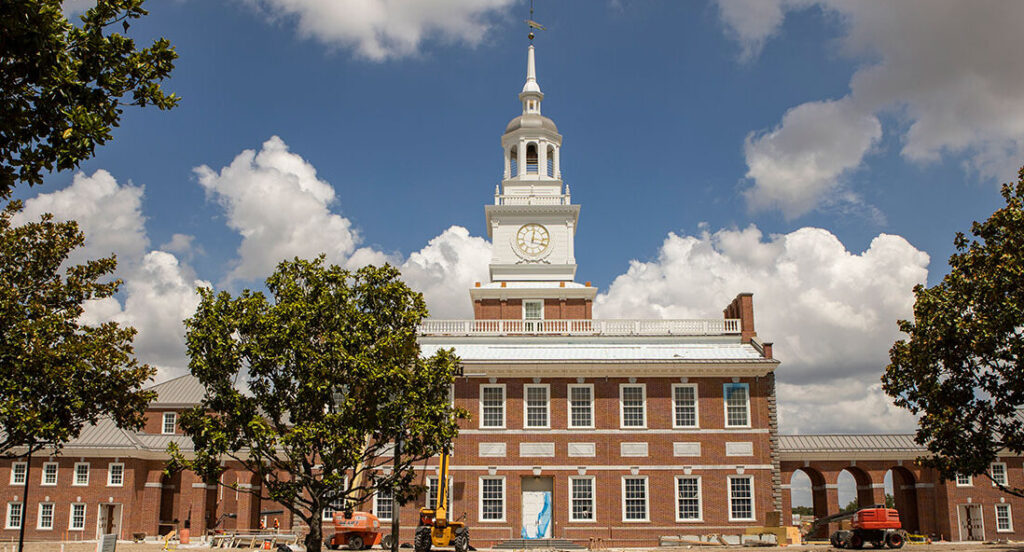 ---
Self-Guided Tour Overview