The Gallery
This beautiful addition to our version of Independence Hall makes use of the second-floor space for special events. In Philadelphia, the second floor of Independence Hall was segmented into many smaller rooms and repurposed many times over the years. The second floor once included officers of the colonial government, the executive chambers for the Governor of Pennsylvania, a banquet hall, a military prison during the Revolutionary War, an art museum, and even the city government of Philadelphia.
Our version has extensive multimedia capability, a kitchen for meal preparation, and can be arranged for lectures, seminars, banquets, or dining. It also has one of the prettiest views on campus thanks to the lovely windows which also provide abundant natural lighting during the day. The Gallery can be rented for private and corporate events.
For details regarding availability and pricing contact our University Events office at events@hbu.edu or 281-649-3047.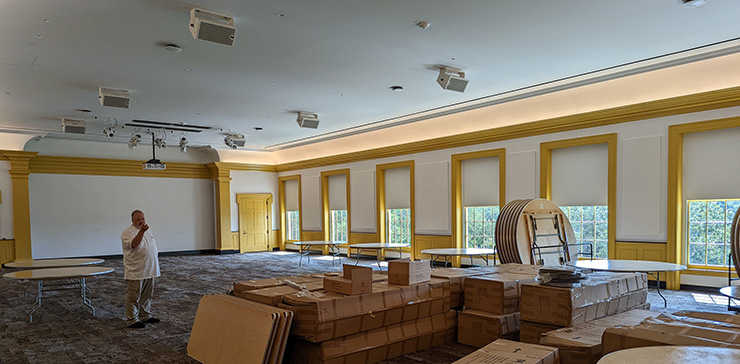 ---
Self-Guided Tour Overview