The Staircase and Window
Construction on the main building of Independence Hall in Philadelphia began in 1732 and was completed (without the tower section) in 1748.  The tower section was added in 1753 as was the grand staircase. The staircase is classified as open newel, meaning it turns around a series of successive flights. Ben Franklin would be remarkably familiar with this staircase, having gone up and down the original many times when he served as Governor of Pennsylvania (1785-1788).
The beautiful Palladian window at the top of the stairs adds much needed light (important to 18th century buildings) and a distinctive architectural touch. Our students often use this photographic spot to commemorate momentous events such as graduation, birthdays, and even marriage proposals.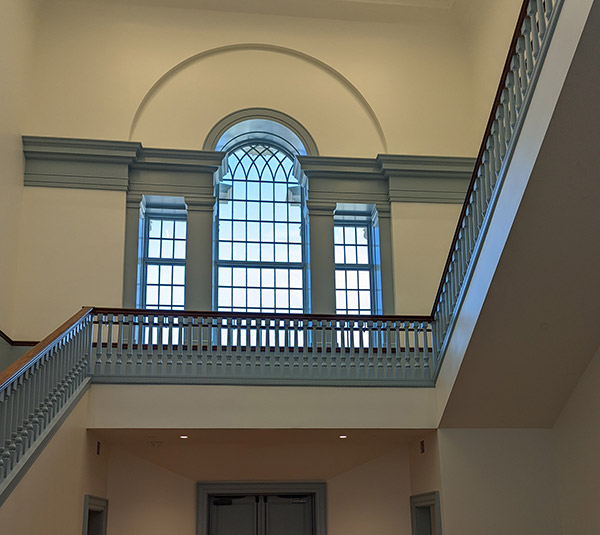 ---
Self-Guided Tour Overview