My name is Stephanie Perea and this year I get to serve as the First Year Experience Intern. I am a senior at Houston Christian University, with a major in Business Management and a minor in Psychology. As the First Year Experience Intern I work alongside Alex Hersperger, coordinating Welcome Days, training Peer Mentors, who are the upperclassmen that mentor incoming students through the First Year Seminar course, as well as serve as a mentor and liaison for the peer mentors, among many other things.
In addition to serving as the FYE Intern, I also hold leadership positions though Campus Recreation, as the Game Supervisor for Intramural Sports, through which I am privileged to train and work with referee student workers to put on various sports, activities and events throughout the school year for all HCU students. For the past two years, I have been a student leader at the Odyssey, which is a week-long camp experience held in mid-August, available to incoming freshman as a fun and exciting way to get to know upperclassman student leaders, faculty and staff, all while experiencing the outdoors through hikes, s'mores, zip lining and so much more.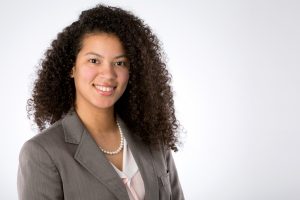 Although I did not take advantage of the Odyssey as a freshman, going on the trip as a student leader has been truly amazing and I wish I would have experienced it as an incoming student. I am also a part of the TRIO Student Success Services program, where I get to work through the Academic Success Center as an Academic Peer Coach for TRIO students, this position allows me to meet with students on a weekly basis and help them cultivate study skills, time and stress management, and various other habits and tactics to help students be more successful in their academics. Lastly, I am also a student worker at the Bradshaw Fitness Center, where I work as a Membership Representative, as well as a student worker at the Front Desk and Fitness Floor. Working at the BFC was my first job on campus as a freshman and ultimately introduced me to many leadership opportunities at HBU.
I am from the Houston area, I graduated from Cypress Lakes High School. I am going on year four as a resident here on campus.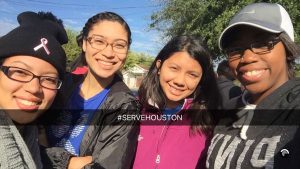 I love living on campus mostly because of the convenience, not having to worry about traffic is the best feeling and balancing school, work, and leadership positions, means driving while tired, which would not be ideal for anyone. Aside from commitments and responsibilities within HCU, throughout my college career I have also worked at Track 21 Houston, and just recently held a semester-long internship position at To-Mex Construction. Overall, I have thoroughly enjoyed my experience at Houston Christian University and cannot wait to see what the Lord has in store for me as I approach the final stretch of my senior year here at HCU.