Campus Recreation
Campus Recreation is any pastime, diversion, physical activity or other resource affording relaxation and enjoyment to the participant. Of course, what one calls "relaxing" may be another's cross to bear! Therefore, we offer myriad activities that allow you to find an activity that is right for you.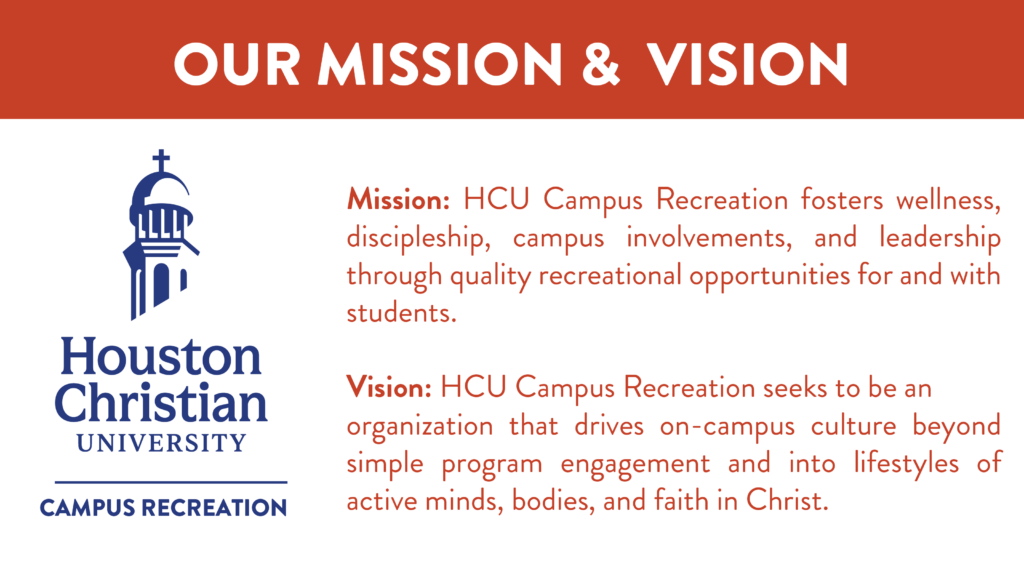 ---
Activities, Sports, and Events
Keep Up With HCU Campus Rec!