Husky Veterans Association Events
Past Events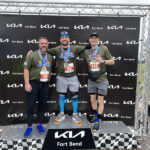 USAFIT Marathon 
Date: 01/29/23
Husky Veterans Association supported the Fort Bend Education Foundation by running in the USAfitmarathon. The proceeds went to enrich and enhance the quality of education for FBISD students.
Annual Husky Veterans Association Chili Cookoff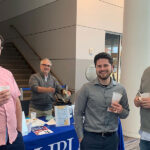 Date: 02/08/23
Raised $300 to support veteran scholarships at HCU
HVA at Coffee Connection in Texas City
Date: 02/15/23
Volunteer opportunity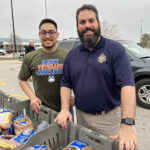 HCU Veterans unloaded, sorted and distributed food to veterans in need and their families.
Husky Veterans at Fort Bend County Combined Arms Social
Date: 02/15/23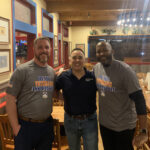 Combined Arms hosted a monthly social dedicated to learning best practices for preparing for veteran's future and howto get veteran benefits-related help.