Veteran Student Aid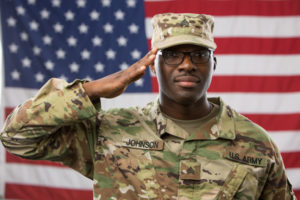 HCU is proud to support our veteran student population. The Office of Veteran Student Services assists students with finding available aid and the Office of Veteran Affairs processes applications for VA assistance.
Eligibility for Aid
Veteran students are eligible for all federal and institutional aid, in addition to benefits provided for by Veteran Affairs. Veteran students should submit the Free Application for Federal Student Aid (FAFSA) annually and follow the financial aid application process. Students who wish to apply for VA assistance must do so through Office of Veteran Affairs. Veteran students are able to apply and receive funds from both FAFSA and the VA at the same time.
Additional Scholarships for Veterans
In addition to federal, institutional, and VA-provided financial aid, there are a wealth of external scholarships available to veterans.* Any funds received should be forwarded to the financial aid office to be posted to the student's account. Be sure to include your Husky ID # and full name on any documents or checks.
Quick Links
Applying for Financial Aid
Financial Aid Timeline and Status
Veteran Student Services
HCU Office of Veteran Affairs
*Outside scholarships are offered and awarded by external entities not associated with Houston Christian University.