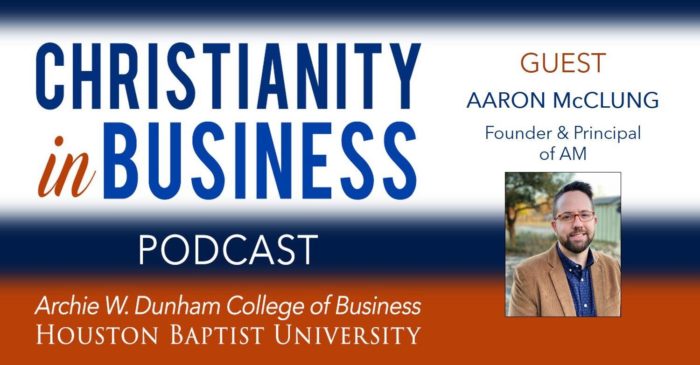 On this episode, Aaron McClung introduces a process for business branding based on biblical principles.
Questions and lessons explored in this episode:
What are some biblical principles for branding?
Should business branding be product-focused or purpose-focused?
What are some examples of purpose-focused businesses with great branding?
Does product-focused branding work in today's marketplace?
About the guest:
Aaron is the founder and principal of AM, a full-service branding, marketing, and technology firm in the Dallas/Fort Worth area.
For over two decades, AM has served businesses and nonprofits of all sizes including Carrier Corporation, AT&T, Sonic Restaurants, Phillips 66, North American Mission Board, Goodwill Industries, TobyMac, Kyser Musical Products (capos), Passion Conferences, NFL Hall of Famer Ray Lewis, and hundreds more.
AM was recognized by the SMU Cox School of Business as one of the 100 fastest growing companies in Dallas in 2009. AM's work has also been recognized by The Dallas Society of Visual Communications and the American Advertising Federation – Fort Worth.
Links mentioned in this episode: