A Message from the Honors College Director
Thank you for your interest in the Honors College, a rigorous, interdisciplinary, liberal arts curriculum designed to nurture and strengthen your life in Christ and His Church while preparing you to serve dynamically in the world. Grounded in a core curriculum of great works of written texts, music, visual art, and film, the Honors College offers discussion-based classes where learning comes alive through vibrant interaction in the classroom. The education that takes shape in the classroom continues to form students outside the classroom through an expansive co-curricular program that includes cultural enrichment events and service opportunities.
An intimate community of like-minded peers and faculty mentors provides a context for holistic personal growth in each student. With class sizes capped at 15 students, Honors College students can be sure of significant interaction with the Honors College professors, all of whom hold the highest degree in their fields of study. United in the search for wisdom that surpasses a simple accumulation of factual knowledge, the Honors College community offers support and encouragement to all its members. While other students at HCU take the University's liberal arts core curriculum to fulfill their general education requirements, Honors College students take Honors College courses, in addition to a few other University-mandated courses, to fulfill their general education requirements. Because the Honors College is not a major like English, education, biology, or another discipline, Honors College students are able to participate in the Honors College and work toward a degree in any major offered at HCU.
For more information about the Honors College, please call or email. I am always happy to speak with prospective students and parents about how our program might serve your needs and help you flourish. I look forward to hearing from you soon.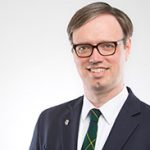 Sincerely,
Dr. Gary J. Hartenburg
Director of The Honors College
Houston Christian University