Applying for Graduation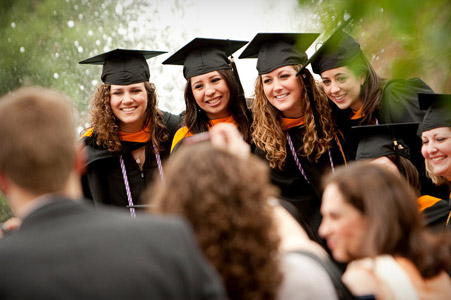 Each student must file an Intent to Graduate with the Office of Academic Records at least one (1) semester before the expected graduation term. Before applying for graduation, each student must verify with their academic advisor that they are eligible to graduate at the end of the application term. It is strongly recommended that students check their Degree Works Audit. The student must successfully complete all degree requirements during their graduation term.  The Office of the Academic Records will perform an audit of the student's degree requirements and notify the student and his or her advisor of the course work and other requirements the student still needs to complete.
Apply for graduation via HuskyNet.
Go to the Student Portal and select "Husky Net" located in the HCU Quick Launch.
The "Apply to Graduate" option is located in the left sidebar menu.
Spring 2023
Deadline to apply for graduation: February 2, 2023
| | |
| --- | --- |
| Late Applications accepted with $50 Non-Refundable Late Fee Until: | April 28, 2023 |
Summer 2023
Deadline to apply for graduation: June 14, 2023
| | |
| --- | --- |
| Late Applications accepted with $50 Non-Refundable Late Fee Until: | July 21, 2023 |
Fall 2023
Deadline to apply for graduation: September 13, 2023
| | |
| --- | --- |
| Late Applications accepted with $50 Non-Refundable Late Fee Until: | December 1, 2023 |