2022 HCU Virtual Writers Conference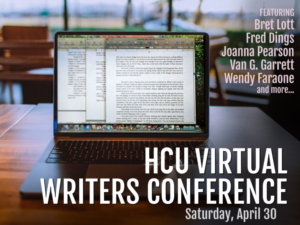 Log-in and join us on Zoom now:
https://hbu.zoom.us/j/97724749274?pwd=TkNZcHNudHlMYmNwOC9LY01IRVZxUT09
HCU's Creative Writing program invites you to join us for the annual HCU Writers Conference, hosted virtually this year on Saturday, April 30, from 10:00 am – 4:30 pm. This year's conference features an incredible slate of guest speakers, including sessions with short story writer Joanna Pearson, novelists Bret Lott and Forrest Anderson, poets Van G. Garrett and Scott Cairns, filmmakers Wendy Faraone and Chris Masi, plus a wide array of workshops and panel discussions. With sessions focusing on fiction, poetry, creative non-fiction, and screenwriting, the HCU Writers Conference is a multi-disciplinary gathering of storytellers and wordsmiths united in common foundations of faith, beauty, and excellence.
The HCU Writers Conference also offers an educators track, serving teachers from elementary school to college. Four hours of TEA-recognized Continuing Education Units (CEU) are available for educators.
This year's event will be held virtually via Zoom. Registration is free and open to everyone.
---
Conference Speakers: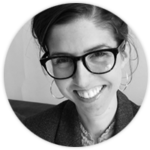 Joanna Pearson is a lapsed poet who once wrote a young adult novel on a whim and nowadays mostly writes [non-young-adult] fiction. Her second collection of stories, Now You Know It All, was selected by Edward P. Jones for the 2021 Drue Heinz Literature Prize and is forthcoming with Univ. of Pittsburgh Press in October 2021. Her first collection of stories, Every Human Love (Acre Books, 2019) was a finalist for the Shirley Jackson Awards, the Foreword Indies Awards, and the Janet Heidinger Prize for Fiction. Her fiction has appeared widely and has been anthologized in The Best American Mystery and Suspense 2021, The Best Small Fictions 2019, and Best of the Net 2016. Her stories have also been listed among the year's most notable in Best American Short Stories 2020, 2019, 2018, & 2015.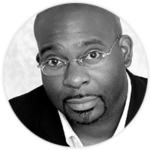 Van G. Garrett is the winner of the 2020 The Poetry Question Chapbook Contest for his book Scrap. He is also the winner of the 2017 Best Book of African American Poetry for his book 49: Wings and Prayers, as announced by the Texas Association of Authors. The author of eleven books, Van's debut picture book, Kicks, an ode to the flyest shoes and those who wear them, will publish in 2022 (Versify/HarperCollins).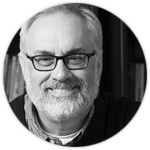 Bret Lott is the bestselling author of more than a dozen books, including Letters & Life: On Being a Writer, on Being a Christian and Jewel, an Oprah Book Club novel. He has served as an editor for The Southern Review and the journal Crazyhorse. Currently, Lott teaches creative writing at the College of Charleston in South Carolina. He has also been named a Fulbright Senior American Scholar and served as a member of the National Council on the Arts.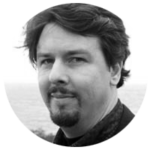 Jeffrey Overstreet is a novelist, memoirist, and arts critic, also recognized in The New Yorker, TIME, IMAGE, and Christianity Today for his writing on cinema. He is a Writer-in-Residence and an assistant professor of English and writing at Seattle Pacific University. He teaches courses on writing fiction, poetry, and memoir; academic writing and research; and film studies. Random House's WaterBrook Press has published four of his novels, beginning with Auralia's Colors. An award-winning film critic, Jeffrey has traveled around America and internationally as a public speaker on the subject of film and faith. His "memoir of dangerous moviegoing"—Through a Screen Darkly—is available from Baker Books.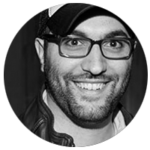 Chris Masi is a TV writer who has written on the shows "White Collar" and "Graceland" on USA, "Being Mary Jane" on BET, Lee Daniels' "Star" on FOX, the upcoming reboot of "Step Up" on STARZ, and the upcoming show "Our Kind of People" on Fox. Masi is an alumnus of the NBC Writers on the Verge Program as well as the Academy of Television Arts and Sciences Internship Program where he worked on "NCIS" on CBS. He worked his way into the industry by becoming a writer's PA/assistant on "White Collar" after meeting the show-runner on Twitter.
Wendy Faraone is a dynamic director in film and television. She started out in the industry as an on set acting coach and worked on nearly 300 episodes of television, before being asked to direct for Disney Channel. After a successful first episode, the network had her pilot a program for women directors. Wendy's true passion is in film and single camera work, and after directing a holiday short set in Scotland, she was asked to direct a holiday feature film set in The Highlands titled, Saving Christmas Spirit. Wendy finished production in 2021 and is excited to share this film with the masses in 2022. Wendy is also contracted to direct an action packed feature film titled, The Aviatrix. The film is based on female pilots during WWII and will go into production in 2022.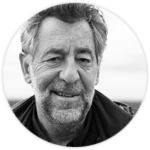 Scott Cairns is the author of The End of Suffering, Idiot Psalms, and Short Trip to the Edge. An award-winning poet and memoirist, as well as a gifted professor with extensive experience teaching in MFA programs, Cairns brings an incisive and thoughtful perspective to writing, art, and theology. Cairns has written eight books of poetry and his work has appeared in The Atlantic, The Paris Review, The New Republic, Poetry, and elsewhere, and has been anthologized in Best Spiritual Writing and Best American Spiritual Writing. Besides writing poetry, Cairns has also written a spiritual memoir, Short Trip to the Edge, and the libretto for the oratorios "The Martyrdom of Saint Polycarp" and "A Melancholy Beauty."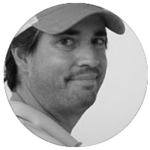 Forrest Anderson's stories have appeared most recently in BULL: Men's Fiction, Blackbird, The Louisville Review, and The South Carolina Review, and his essays have appeared in The Southeast Review and Pembroke Magazine. A graduate of the doctoral creative writing program at Florida State University, where he worked for two years as an archivist and assistant for Robert Olen Butler, he also holds a Master of Fine Arts from the University of South Carolina. Currently, he lives in Salisbury, NC and is an assistant professor of English at Catawba College.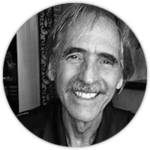 Fred Dings is the author of three books of poetry (The Four Rings, Eulogy for a Private Man, and After the Solstice). His poems have been published in The New Republic, The New Yorker, Poetry, Paris Review, TriQuarterly, and others. He is an associate professor at the University of South Carolina in Columbia and a regular poetry reviewer for World Literature Today.
ALSO FEATURING:
Guests from Houston's Catholic Literary Arts and Writers in the Schools 
and more…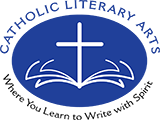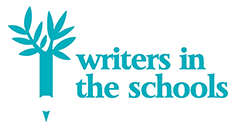 ---
Registration Information
Registration for this year's virtual conference is FREE.
We will also provide free Continuing Education Units (CEU) for the first 100 teachers to register.
The HCU Writers Conference is hosted and supported by the Master of Fine Arts in Creative Writing and Screenwriting.