Houston Christian University Marching Invitational
Saturday, October 16th, 2021.
9:00 a.m – 5:00 p.m.

Houston Christian University Marching Invitational
HCU is looking to provide an outstanding marching band festival experience for all of its participants as they prepare for their UIL competitions. All HS Band programs are welcome to participate.
Gates open to the public at 8:30 a.m. and entry is $5; we encourage family and friends to come.
Concession stand open 11:00 a.m to 3:00 p.m.
Individual performance and full-contest DVDs will be available to order in the stadium on the day of the contest.
All bands will receive feedback from our panel of 5 specialist judges (3 music/marching, 1 percussion, 1 color guard).
Judges will include current and retired directors of UIL All-State marching finalist, BOA Regional finalist, and BOA Grand National finalist bands!
Each participating band will receive a professional video recording of their performance.
The combination of constructive educational commentary alongside a professional recording will raise your school's performance level in preparation for the UIL Region marching contest.
Drum Major retreat and Award Ceremony at 5:00 p.m.
Location:
Houston Christian University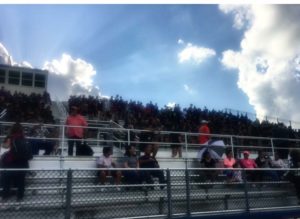 7502 Fondren Rd
Houston, TX 77074
View on Google Maps
Early Bird Registration $400 – Due August 15, 2021
Standard Registration $500 – August 16 – October 1, 2021
Late Registration $600 – After October 1, 2021 – October 10, 2021
No registrations accepted after October 10, 2021
No refunds after October 1, 2021 
Mail payments to:
Houston Christian University
Attn: Dr. Matthew Lamm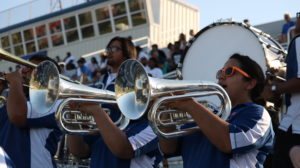 7502 Fondren Rd
Houston, TX 77074
For more information please contact
Festival Coordinator: Jesse D. Espinosa
Phone: 713-688-1361 Ext. 310
Email: jesse763c@gmail.com
Matthew Robert Lamm, DMA
Director of Bands and Instrumental Studies
Assistant Professor of Music
School of Fine Arts
Houston Christian University