BS in Cyber Engineering
A visionary cyber engineering degree guiding you to secure the digital frontier.
Houston Christian University's Bachelor of Science (BS) in Cyber Engineering degree program stands as a beacon for those seeking to build and safeguard the digital landscapes that define our modern life.
Embark on our bachelor's in cyber engineering degree pathway to employ a blend of electrical engineering and computer science to understand cyberspace. Then, use the skills you've developed to work on engineering hardware and software informed by digital forensics, security policy, cybersecurity, and network defense.
When professional cyber security teams require engineering solutions, HCU's cyber engineering major positions you with the specialized math and engineering knowledge to transform tomorrow's digital solutions in in-demand fields.
Computer Engineering Degree Requirements
The BS in Cyber Engineering curriculum delves into vital areas of modern computing, information technology, and Christian studies and philosophy to prepare you to excel at a cyber engineering career that fulfills your calling to serve God and mankind. The 128-credit cyber engineering degree fuses principles of liberal arts and core engineering concepts to craft a hands-on academic journey rich with experience.
Degree Plan

Review the computer engineering degree plan and major requirements.
Program of Study
In the first two years:
Learn fundamental knowledge and skills in mathematics (e.g. calculus, linear algebra, cryptography), physics, basic engineering, and computer programming
Study additional concepts in electrical circuits and electronics, microprocessors, and computer systems
In the second half of the degree, you will:
Engage with important concepts in computer networks, cybersecurity operations, and control systems
Choose from advanced elective courses
Complete an internship or professional experience
Cyber Security and Computer Engineering Courses
As a student in the cyber engineering degree program, learn to solve complete software and computer and device engineering problems and about the latest network security measures in classes including:
Engineering and Cyber Projects I and II
Introduction to Microprocessors & Digital Design
Electrical Circuits I
Industrial Security
Project-based cyber courses combine intense coursework and open-ended problems to offer applications of theoretical concepts and valuable immersions in the field. Then, choose electives that help you chart your career path in fields such as digital forensics, reverse engineering, cryptography, distributed and cloud computing, data analytics, and blockchain.
Learn what lab courses are like and the equipment required.
What Can I Do With a BS in Cyber Engineering From Houston Christian University?
Use and build on your God-given talents to thrive in computer engineering roles ranging from cybersecurity analyst to network engineer.
Stand ready to make a profound impact on the engineering side of cyber security and computing services as a graduate student, valuable employee, or innovative entrepreneur with a keen grasp of the modern world's challenges.
Learn more about the realm of cyber engineering careers.
Career Outcomes and Opportunities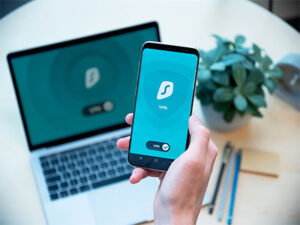 The BS in Cyber Engineering degree program's applied knowledge of hardware and devices opens doors to computer engineering roles in a multitude of industries and graduate studies in dynamic technical fields.
From building and fixing hardware to developing software or networks, as a cyber engineering major prepare to pursue employment in government and small, medium, and large businesses. Learn more about what cyber security engineers do. Graduate with highly desirable skills, including:
Identification, formulation, and resolution of complex engineering problems
Design engineering solutions with an awareness of the broader impact of ethical and professional responsibilities
Effective communication across diverse audiences
Collaborative team functioning, with an emphasis on leadership, inclusivity, goal setting, task planning, and objectives of achievement
Experimentation development and data analysis and interpretation
Ability to acquire and apply new knowledge in lifelong learning using critical strategies
With strong connections to industry leaders, innovative projects, and a curriculum rooted in current cyber engineering practices, HCU equips you to be more than an engineer; become an ambassador of safety, advocate for ethical practice, and leader in a field leveraging the connected devices that define our way of life.
Explore further the rich and diverse career paths open to cyber engineering majors at Houston Christian University.
Salaries
In the rapidly evolving field of cyber engineering, the demand for skilled professionals is soaring. As a graduate of the bachelor's in cyber engineering program, you may easily find roles in an industry where high salaries reflect the crucial role you play in protecting digital landscapes.
The Bureau of Labor Statistics projects those with a cyber engineering bachelor's degree can find opportunities in various sectors, with salaries often surpassing the six-figure mark. Roles are diverse and expansive and computer hardware engineers find rewarding positions in impactful fields.
Explore salary and job outlook data for cyber engineering majors.
Preparation for Further Education
Earning potential and career advancement opportunities further escalate if you pursue advanced certifications or postgraduate studies or enter specialized engineering fields such as threat intelligence, secure software development, or cyber risk analysis.
The BS in Cyber Engineering degree program's practical internship experience and tailored mentorship and advising prepare you to pursue advanced credentials and computer engineering research and education in sectors including healthcare, finance, defense, and government.
Explore the curated professional advising the Professional Experience Office (PXO) offers.
Opportunities for Cyber Engineering Majors
Engineering Research Projects and Internships
The College of Science and Engineering (COSE) provides opportunities to gain practical experience for your future career in cyber engineering. For example, you may work with classmates and professors to build real control systems for actual commercial or industrial settings.
Furthermore, as a computer engineering major, you'll complete an internship or professional experience for credit. As you progress in your studies, execute stimulating projects alongside faculty-led research teams that pioneer in their fields.
Learn about undergraduate research and internships for students in the BS in Cyber Engineering program.
Join Professional Organizations
Valuing outreach and professional excellence, we encourage both students and faculty to join professional organizations such as the Institute of Electrical and Electronic Engineers (IEEE).
Elevate your professional interactions with experts in the field and build new relationships with your peers on campus with student-led organizations.
Related Degrees
The bachelor's in cyber engineering degree program outcomes are similar to those of our other career-focused engineering and computer science programs at COSE:
Admissions and Aid
Whether you are a transfer or first-time student, become a cyber engineering major at HCU to join a strong community of engineers who bring God's principles to fruition in new spaces.
Become a Cyber Engineering Major at Houston Christian University
With HCU's bachelor's degree in cyber engineering, earn comprehensive training in top cyber and computer engineering skills, from device hardware to security software.
Ready to forge ahead toward your loftiest career goals? Begin your Houston Christian University application today.
Cyber Engineering Enrollment
2018-19 AY
2019-20 AY
2020-21 AY
2021-22 AY
2022-23 AY