At HCU we have many students, faculty and staff involved in recognized ministry organizations that are sustained through outside faith based entities.  These ministries provide wonderful opportunities for spiritual formation and discipleship, missions, and evangelism.  All ministries support our discipleship efforts and work to provide opportunities for our students to know and live their faith in an authentic way within all facets of their lives. Check out below our ministry partners and read a description of each ministry.  All of these groups meet on our campus at various times and places throughout the week and there is room for everyone so please encourage your student to jump in!
Our mission within Baptist Student Ministries is to equip HCU students to reach our campus and the world with the Good News of Jesus Christ through evangelism and discipleship alongside the local church. Stated succinctly, our mission is to help students Love God, Love People, and Make Disciples.   Learn more about BSM by contacting bsm@hbu.edu.  There is a place for you!

In Campus Outreach, we are passionately reaching students with the gospel and training them to become mature followers of Christ. Our desire is to see students leave college equipped to labor in the harvest field for the glory of God.  Contact the Campus Outreach leadership at campusoutreach@hbu.edu.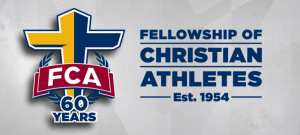 The mission of the Fellowship of Christian Athletes (FCA) is to present to coaches and athletes, and all whom they influence, the challenge and adventure of receiving Jesus Christ as Savior and Lord, serving Him in their relationships and in the fellowship of the church.  Not an athlete?  That is totally okay and all students are welcome to participate. Contact fca@hbu.edu for more information about meeting location and time.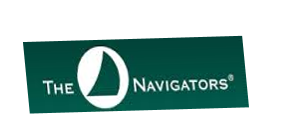 We're all about changing lives!  Our aim is to make a permanent difference in the lives of people around the world. Our purpose—To Know Christ and to Make Him Known®—describes the center and direction of the ministry. From the beginning, we have sought not only to reach people for Christ but to equip them so that they, in turn, can help fulfill Christ's commission to "go and make  disciples of all nations" (Matthew 28:19).  Navigators spend hours with new believers individually and in small groups. They study the Bible, pray, encourage, counsel, and teach. It is a life on life ministry.  Contact navigators@hbu.edu for more information.

Young Life is a Christian ministry that reaches out to middle school, high school and college-aged kids in all 50 of the United States as well as more than 90 countries around the world.  Come and get involved in our HCU College Young Life where we disciple others. Interested? Contact younglife@hbu.edu for more information. They would love to hear from you!