"Making the transition from a small, south Texas town to the big city of Houston to fulfil my formal education was definitely intimidating. In addition to that, being a first-generation college student can come with its own obstacles and learning curves that can contribute to a student feeling overwhelmed. However, I think one of the best things about HCU is that at no time did I feel that I had to handle these situations alone. There is always at least one individual- whether that's a professor, a success coach, or peer- that is genuinely interested in seeing you thrive not only as an HCU student, but also holistically as a person.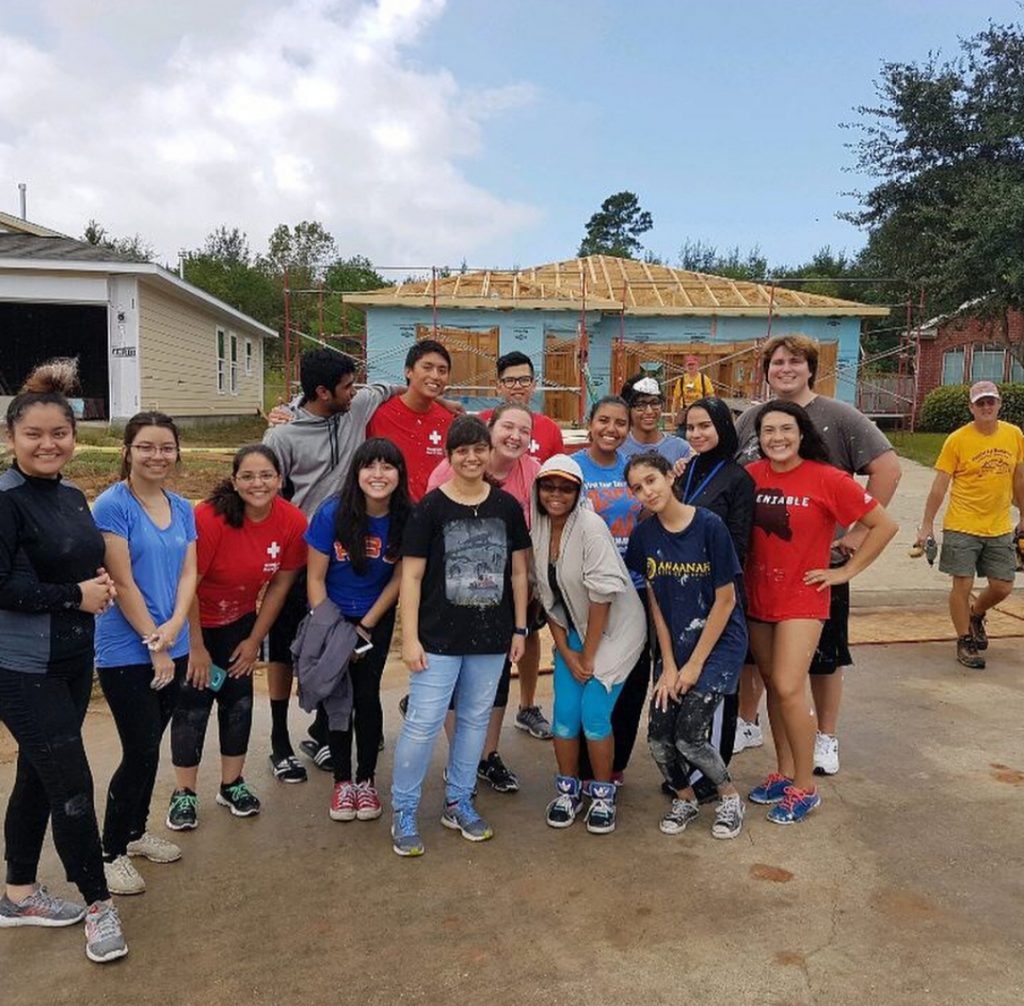 The biggest impact I believe being a stud ent here has had on my life is the growth of my spirituality. Having an environment that fosters spiritual growth and invites openness of your faith around others has given me a new perspective on the communal impact my Christian beliefs can have. I believe the spiritual growth I have accomplished at
HCU will also carry through to my future career as a nurse and will aid me to not only change my patients' lives in a physiological and medicinal way, but spiritual and emotional as well. It is these irreversible and absolutely beautiful connections that I have made to a deeper spiritualitythat has made HCU my "Home away from home."
If I had to give a piece of advice to an upcoming freshman student or another college student in general, it would be to always stay true to yourself and live out your aspirations unapologetically. In my personal experience, I can confidently say that God has called me to be where I am, right now, doing what I am doing because I feel so sound of mind and heart with the decisions I have made for myself thus far (with the guidance of the Lord, of course) and it is in situations like this that you have to simply listen to your heart. It may not always be the easy road, or even the road others want you to take. But ultimately, it is your life and how you see yourself fulfilling your role in the grand scheme so that on the final day you will hear "Well done, good and faithful servant."
—
Toni Garcia is a sophomore at Houston Christian University working towards a BSN degree with a minor in psychology. Alongside her academic responsibilities, Toni is also the chapter vice president of the multicultural sorority on campus, Sigma Lambda Gamma. She is also a member of other organizations such as the American Red Cross chapter on campus and holds a position as a Peer Mentor for freshmen students. But above all, it is the spiritual growth she has accomplished since enrolling at HCU that she feels is the most rewarding and fulfilling component of her husky pride.