TRIO Student Support Services (SSS)
Student Support Services is a federally-funded TRIO program committed to helping undergraduate students be successful. The mission of TRIO Student Support Services at Houston Christian University is to help participants succeed holistically by empowering them to expand their horizons.
Some of the services we offer include the following:
Holistic one-on-one success coaching
Educational workshops
Assistance in applying for financial aid
One-on-one and group tutoring
Cultural events and outings
Leadership development
Encouragement of spiritual formation
Graduate school advising and college visits
By capitalizing on the opportunities provided for personal and social growth while in a supportive environment, the participant can achieve success in learning and leadership. TRIO Student Support Services is dedicated to building a network between students, campus and community by utilizing the values of faith, authenticity and teamwork.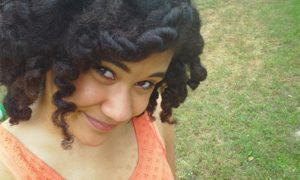 "Through TRIO I have gained insight into the wonderful world around me. I have been able to see and experience things that I would have never imagined possible. Being able to go to events like a ballet or the Holocaust Museum or even getting to see a Broadway play has helped me broaden my horizons and get to fully experience what Houston has to offer. By stepping out of my comfort zone and expanding my horizons culturally, I have begun to see that we all strive to be the best we can be. I highly encourage any TRIO member to participate in the cultural events and gain insight of the world around us."
Today Rechanne continues to expand her horizons and absorb the knowledge of different cultures as a Librarian.