Alumni Benefits
As a member of the Alumni Association there are many opportunities and benefits available to you:
HCU Alumni create a  network of more than 25,000 former students
HCU Alumni Association awards an Endowed Legacy Scholarship each year to an incoming freshman who is a relative of an alumnus
As a member of the Alumni Association you will receive a 20% discount on all purchases, excluding textbooks, in the University Store
As a member of the Alumni Association, you will be able to continue to check out books HCU's Moody Library. Other library resources and services are limited to current HCU students because of licensing agreements
Alumni Association members will have access to all services provided by Career and Calling
Your HCU Alumni Association Advisory Board sponsors several Husky Social Hours each year to allow for reuniting with friends and networking with other alumni.
The Alumni Association offers you opportunities to serve on committees in the areas of Awards, Finance, Events, Nominating, Scholarships and the Husky Hustle 5K Fun Run & Walk.
Alumni who own businesses can register your business for our online directory. All alumni are encouraged to support Husky owned businesses.
Discounted membership rates at the Bradshaw Fitness Center are available for individuals that are seniors, HCU alumni and employees of partnering corporations.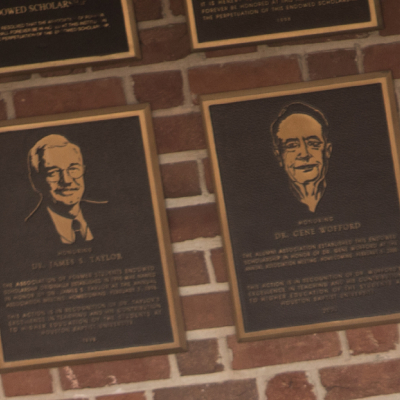 Alumni Endowed Scholarship
The HCU Alumni Association currently has seven endowed scholarships. Scholarships are awarded each year to incoming freshmen who meet all requirements and qualifications. The Alumni Association Advisory Board – Scholarship Committee selects these recipients, and they are excited to support these individuals who will be carrying on the family tradition of attending Houston Christian University.