Welcome to Husky Pups!
The Office of Alumni Relations is excited to continue our newest family tradition – The Husky Pups Club!
Husky Pups is a special club just for your children and grandchildren. Your kids will grow up surrounded by the same Husky community and spirit you grew to love as a student or University friend. Give your favorite future Husky Pup an experience of a lifetime with fun events, traditions, and benefits for ages 0-12!
Your membership will include a Husky Pup t-shirt, membership certificate, and a birthday card from Mingo and Kiza! You will need to wear your t-shirt for access to Husky Pups events and perks. Memberships run from August to June. Sign up now and join the fun!
Only $30 to register, $50 for 2, and $75 for 3!
Your Husky pup will have the opportunity to visit with Dr. and Mrs. Sloan at their house for some popsicles to help keep cool during the summer. You will also pick up your Husky Pup Pack and get geared up for an awesome year!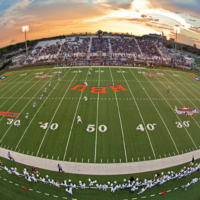 Your Husky Pup will get to spend time on the field of Husky Stadium with our friends from Husky Football, Husky Cheer, and Elite Dance. They will get to run the field and make a spirit tunnel for the players before the game. They will also get to interact with our amazing students and learn more about Husky Spirit.