Polemics within Judaism: Negotiating Boundaries in 2nd Temple Judaism
2023 HCU Theology Conference
Feb 23-24, 2023 
Houston Theological Seminary at Houston Christian University is pleased to host a conference on
Polemics within Judaism, exploring the nature and stakes of Jewish, intramural debate and critique in 2nd Temple Judaism. Three keynote speakers, ranging from representative to critical, will discuss the interpretative school commonly labeled Paul within Judaism.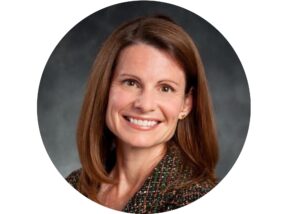 Lynn Cohick (Northern Seminary)
Dr. Cohick holds degrees from Messiah College (Grantham, PA) (B.A.) and the University of Pennsylvania (Ph.D.). Lynn began her teaching career at Messiah College. Her first seminary teaching experience occurred at the Nairobi Evangelical Graduate School of Theology (Nairobi, Kenya), where she taught pastors and church leaders from across the continent of Africa. Lynn taught New Testament at Wheaton College for 18 years, after which she served as Provost and Academic Dean at Denver Seminary.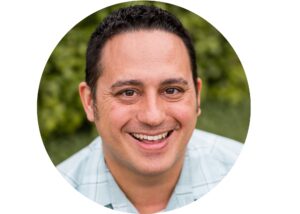 Rafael Rodríguez (Johnson University)
Rafael Rodríguez is Professor of New Testament in the School of Bible and Theology at Johnson University in Knoxville, TN. His Ph.D. is from the University of Sheffield. His research has focused on questions of early Christian tradition, especially on the interface between Hebrew biblical tradition and the stories from and about Jesus.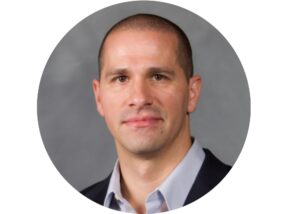 Jason Staples (NC State University)
Jason A. Staples (Ph.D., UNC-Chapel Hill) is an author, historian, speaker, journalist, voice actor, and former American football coach. He is an Assistant Teaching Professor in the Department of Philosophy and Religious Studies at NC State University and the author of The Idea of Israel in Second Temple Judaism: A New Theory of People, Exile, and Israelite Identity (Cambridge University Press, 2021), Paul and the Resurrection of Israel: Jews, Former Gentiles, Israelites (Cambridge University Press, forthcoming 2023), and numerous articles.
The post-exilic and Second Temple period generated considerable debate among Israelites, Samaritans, and Jews over intramural matters, including covenantal and genealogical boundaries, proper halakha and purity practices, and opinions about the temple(s) in Jerusalem and elsewhere. Israel's prophets confront the people and their leaders; a cohort in Elephantine worships in a temple outside of Jerusalem; sectarian documents from Qumran protest against "the seekers of smooth things"; Josephus names various Jewish "philosophies" distinguished by practices and the status ascribed to the Law and traditions; Jesus begins his career with a call to repent and pronounces woes on the scribes and Pharisees; and rabbinic texts record conflicts and benign differences between Sadducees, Pharisees, and various teachers. What are the topics of discussion, the reading strategies that distinguish them, and what is at stake?
This conference invites proposals for papers discussing dynamics of intramural critique/debate among various Israelite/Samaritan/Jewish/Christian groups across a broad body of texts and evidence, from Hebrew Bible to early Rabbinic material and everything in between. We intend to explore the wide range of differences and contested identities and behaviors amidst expressions of 2nd Temple/early Judaism.
The conference will meet Feb 23–24, 2023 in Houston, TX, on HCU campus. Participation is possible in-person and digitally. Registration for residential participation is $30 for Standard registration, $15 for Graduate students, and $10 for digital.
Thursday, February 23
12:00-2:00- Check-in  |  Green Room (Morris Cultural Arts Center)
2:00-3:00- Jason Staples  |  Belin Chapel
3:00-4:30- breakout sessions
Hinton 113

John Dunne
John Goodrich- Cast Out the Slave Woman and Her Son: Paul, Scripture, and Liberation from the Law in Galatians 4:21-5:1
Crispin Fletcher-Louis- Paul's Foolish and Tragic Boasting in Philippians 3:4–6

Hinton 124

Andrew Higginbotham- 'Let him come and be whipped!': The Slapstick Satire of Unauthorized Halakha
Christopher Beecher-
Taylor Terzek- Rabbi Gamliel Among the Gentiles

 Hinton 125

Steven Winiarski- Whose Honorable according to Whom? Finding Social Value as a 1st Century Jew
Casey Hough- 'God Is With You': Echoes of Eschatological Conversion
Robert Gagnon- A Perspective on the "New Perspective on Paul"
4:30-7:00- break for dinner
7:00-8:00- Rafael Rodríguez  |  Belin Chapel
Friday, February 24
9:00-10:30- breakout sessions
Hinton 113

(blank)
Raymond Morehouse (9:30)-Jeremiah's Eschatology: 2nd Temple Jewish Debate in 1 Enoch, Damascus Document, and Romans
Kyle Sherling- Contesting Jewish Identity in Philo, Josephus, and Paul

Hinton 124

Kevin Grasso- What Would It Mean To Be a Jew in the Messianic Era? Disputes over the Prominence of Torah after the Messiah
Doug Hoffer- What Has Sinai to Do with Mamre? Parsing the Pentateuchal Covenants in Second Temple Judaism
Nick Ellis- Baptism and Jewish Sectarian Switching
11:00-12:00- Lynn Cohick  |  Belin Chapel
12:00-1:30- break for lunch
1:30-3:00- panel between Keynotes (moderated by Dr. Paul Sloan)  |  Belin Chapel

Helpful links
Link to Abstracts of paper presentations
Link to HCU Campus map
---
Going Further. . .
In case you would like to explore these issues beyond one weekend, we encourage you to consider the further options with Houston Theological Seminary.
Surveying. We offer several options for those interested to go further without starting up a formal degree program. A surveyor is someone who is taking a course in a not-for-credit capacity, simply for one's own enjoyment and personal development. The cost to take a class as a surveyor is $180 if registered before the classes start. It is $200 after that. See the list of courses for surveying at our main Houston Theological Seminary page. You can register as a surveyor from here.
Pursuing a Degree. We offer a variety of graduate and undergraduate degrees that focus on biblical, theological, and ministerial studies. For more details, check out the links to our specific degrees through the Department of Theology.