The Texas Baptists' (Baptist General Convention of Texas) outreach to college and university students, Baptist Student Ministry, is central in helping students come to faith and grow in their faith. A key component of the BSM's aim is to encourage students to live with purpose, and with the desire and ability to share the Gospel.
The organization helps foster the love of missions activities through facilitating mission trips through the BSM sending organization, Go Now Missions. Students can participate in short and long-term mission trips throughout the world centered around medical care, education, evangelism, community-building and more. In 2018, 481 Go Now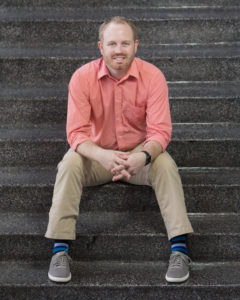 missionaries served around the world.
Nathan Mahand, HBU's BSM director, said the mission-mindedness starts at home first. BSM students regularly participate in outreaches on and around the HBU campus, asking questions and opening the door for the good news of Jesus Christ to be shared. "My job is to give leadership back to students and empower them," Mahand said. "If they're able to lead here, they'll be empowered in the world."
Outreaches in which HBU students participated recently include flood relief; "Beach Reach" at South Padre Island; and mission work in the United States, Greece and Haiti. In May, two students went on mission to the Amazon rainforest, holding medical clinics from a riverboat.
The experiences often offer a change of perspective for participants. "I think being involved in something like this helps students to see with a view that is bigger than them and bigger than what they're going to do in terms of a career," Mahand said. "I hope students come away with the idea of missional living – to live on mission for the God who is on mission. I hope students begin to see that everything they do is a vehicle for relationships, because the Gospel is spread through relationships. We do things so the Jesus inside might be shown and shared."
Visit GoNowMissions.com.