College of Science and Engineering News and Events
Renewal of Grace Hopper Scholarships for HCU STEM Students
Houston Christian University is pleased to announce the renewal of the Grace Hopper Scholarship opportunity for students, recognizing a pioneer of computer science and military service, Rear Admiral Grace M. Hopper, PhD, by establishing the Grace Hopper Scholarships. The second year of the scholarship is funded through a generous gift from Mr. Holly Frost and Ms. Kathaleen Wall. The renewal gift of $650,000 will enable HCU to support up to 130 students in high-demand STEM-related academic programs during the 2020-2021 school year.  Learn more about the renewal of Grace Hopper Scholarships for HCU STEM students, or verify your eligibility and apply for the Grace Hopper Scholarship.
HCU Moment Featuring COSE Student Juan Cerda
Dr. Stanley Napper Featured on "Think About It"
Houston Chronicle Highlights HCU Cyber Engineering Program
The Houston Chronicle recently highlighted HCU's Cyber Engineering program in a special section on getting ready for college and careers.  The demand for cybersecurity professionals is very high, and HCU has outstanding project-based degree programs and a strong industry advisory board to meet that need.
The Houston Chronicle states, "HCU's approach is project driven; even in their freshman year, students will be doing engineering and cyber projects. Freshmen students are required to build a smart factory with at least two input signals and at least two output or control signals and Bluetooth/wireless component. During their senior year, they will complete an advanced on-site industry-sponsored project with industry partners."  For the full article, click this link.
Avantor Sciences Foundation Awards $10,000 Grant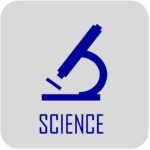 Dr. Brenda Whaley, HCU professor of Biology, and Dr. Agnieszka Czopik, HCU assistant professor of Biology, have received a grant for $10,000 from the Avantor Sciences Foundation for study and student lab work with C. elegans, a microscopic worm organism. The title of their project is, "Enhancing undergraduate research and teaching at HCU through studies of C. elegans." The funding will support Dr. Whaley's research in the ecology of C. elegans and Dr. Czopik's use of these organisms in her immunology lab.
"It is important for biologists-in-training to be familiar with these organisms and know how to work with them," Whaley said.  "We are really excited that our students will have the opportunity to learn to work with these organisms."
HCU Announces Largest Single Gift in History from Sherry and Jim Smith, Sr.
Sherry and Jim Smith, Sr. are providing a gift of $20 million to Houston Christian University for the construction of classroom space and laboratory facilities to be used by the College of Science and Engineering and the School of Nursing and Allied Health.
It is the largest single gift in the history of the University, and will allow for innovative learning and laboratory space in each area. In appreciation of their gift, the University will name the building in the Smiths' honor. The University announced the donation at a special reception in honor of Sherry and Jim Smith on Thursday, Dec. 13, at Morris House on HCU's campus.
"This amazing gift by Jim and Sherry Smith is consistent with their family's long history of generosity, beginning with Jim's father, Orrien Smith," said HCU president, Dr. Robert B. Sloan. "Jim and Sherry have, for decades, worked tirelessly on behalf of the University, and have used their gifts as well as their wisdom to further the Christian mission of HCU. This gift will produce spectacular results in the important STEM-related areas of engineering, science, and nursing, not only for HCU, but also for Houston and well beyond. We will forever be indebted to this great family." Read more.