International Week
Celebrating the world together at HCU
The International Student Organization and Office of International Student Services sponsors International Week each November.
All are welcome to these cultural events.
Culture Fair –  Students from around the world will set up tables to represent their home countries. Come and learn about a new culture! Thursday November 18 from 12-3pm in the Hinton & Hodo lawn
International Fashion Show – Tuesday, November 16 at 6:30pm in McNair
International Cooking Demonstrations – It's always fun to see how food is prepared in other countries, and getting to taste some new flavors will be a treat. Monday November 15 from 3-6pm in the Collegium (above Chic Fil A)
International Food Trucks – HCU's weekly food truck area will be filled with flavors from around the world.
International Convocation – Worship with brothers and sisters from around the globe, and hear testimonies given by students from a variety of nations. Wednesday November 17 at 11am in McNair
HCU's International Students work hard to bring you a fun and unforgettable cultural learning experience.
---
We look forward to seeing you at one or all of our events!
Need more information? Please contact goglobal@HBU.edu, call us at 281-649-3292, or visit us in Brown 150.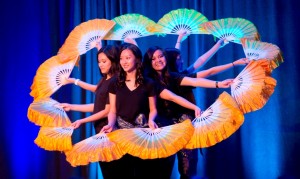 Traditional Dances, 2017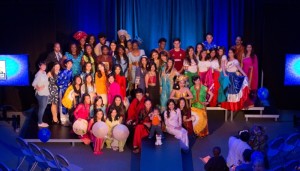 International Students representing their countries!