Texas Community College Guarantee
Houston Christian University has announced guaranteed admission for students who have completed an associate's degree at a community college in Texas.
What Does This Mean for you? 
If you've earned an associate's degree from a community college in Texas, HCU will guarantee your admission if you meet our minimum grade requirements.
Your Liberal Arts Core is Complete

HCU will consider the general education component of the undergraduate curriculum complete (approximately 37 credit hours*).

*Exclusions include the required religion courses and any unmet pre-requisite course requirements specific to your major not taken at your community college. Learn more about HCU's Liberal Arts Core.

Your Admission is Guaranteed

Enjoy a more streamlined admissions process and rest easy knowing that you are guaranteed admission to HCU! Save the stress and get started on preparations for your future career. Want to see how your credit will transfer? Take a look at our Course Equivalency Guide.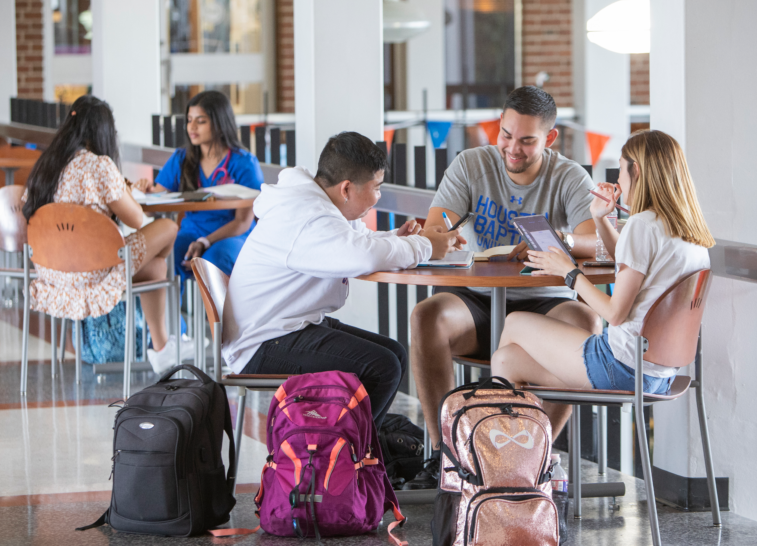 How to Apply for Guaranteed Admission
Complete an associate's degree at a Texas community college.* Then, submit a transfer application to HCU along with an official transcript showing a completed associate's degree. Rest assured that your admission is guaranteed!
*Students who completed an associate's degree or who received dual-credit while concurrently enrolled in high school are not currently eligible for guaranteed transfer admission.
Our Local Guaranteed Admissions Partners
The following community colleges have a written agreement with HCU that confirms guaranteed admission to HCU for their graduates.
Learn More About Transfer Admissions