Nursing is Dr. Khara Breeden's calling. Her father was a physician and her mother a nurse; caring for people, families and the community at large is her passion.
"I know I'm here to help people," she said. "The best way for me to do that is through nursing."
Breeden, an HBU assistant professor of Nursing, worked her way through the healthcare industry for the better part of the past two decades. She earned an Associate's Degree in Nursing from Houston Community College in the early 2000s and began serving as a labor and delivery nurse.
Breeden moved into emergency room nursing and completed her bachelor's degree in 2011. She was passionate about caring for patients, but felt frustrated with gaps in the healthcare system when it came to accessing prescriptions and follow-up care for patients.
"I felt like there had to be another area where I could really make a bigger difference for people," she said.
Around that time, one of Breeden's friends began working for Harris Health. She encouraged Breeden to work in forensic nursing. There, nurses worked with victims of violence, including domestic violence, human trafficking, sexual abuse and elder abuse cases. "I immersed myself in the field, and almost immediately, I felt like that this was where God intended me to be. You make such an impact on your patient when you can spend three or four hours with them," she said. "You're able to provide a moment of healing."
Even though she was busy as a wife and mom, Breeden continued with her education, earning a master's degree in 2013. She went on to earn a Doctor of Nursing Practice in 2016 from Duquesne University.
She became the program manager of the Harris Health Forensic Nursing Department shortly after. It was in this role that Breeden's professional passion for physically healing victims evolved into a desire to give more comprehensive treatment. "Nurses can form a trusting relationship with a patient, and can, not only focus on medical issues, but plug them into other services in the community and help them get back on their feet," she said. "Victims can prosper and heal and be functional, or can end up broken."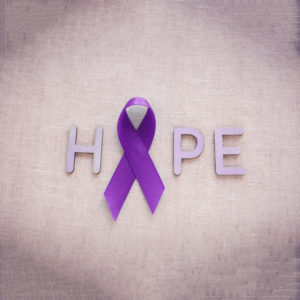 Around the time she was completing her doctorate in 2016, Breeden serendipitously met Dr. Renae Schumann, dean of the HBU School of Nursing and Allied Health, at Crossfit. "She asked if I was interested in teaching. I took this big leap of faith into coming to HBU to teach fulltime," Breeden said.
Breeden's current courses include Pediatrics and Maternal Health, but she does her best to integrate the hard realities of forensic nursing into her lessons, as her students will undoubtedly one day see these things in their work.
"Most nursing curriculums have no inclusion of forensic nursing elements," she said. "There's often no discussion of domestic violence, sex abuse, or any of the really horrible things victims deal with — it's just not talked about in nursing and medical school."
Because of her expertise, Breeden was invited in 2017 to be part of a local Strangulation Task Force. The act of strangulation is a precursor to homicide, and it is crucial that an intervention be made, she explained.
"I feel like whenever you take care of these patients, you're giving a voice to the voiceless," she said. "There are so many people who have been impacted by violence. Most of the time, people aren't empowered to share their stories and seek healing and comfort. As a forensic nurse, you're really able to spend that time and you're really the glue to all the things the patient needs."
In her role on the Houston task force, Breeden advocated for the necessity of forensic exams. Despite the alarming incidence of domestic violence, there are few places in the Houston area in which victims can go for forensic exams.
"I had this idea in my head for a long time about developing a community model where we can meet patients nearer to where they are in a more conducive environment," she said. As a result, Harris County Forensic Nurse Examiners (HCFNE) was made a reality.
It is a labor of love for Breeden, who is chief executive officer of the program. "We're working with a lot of partners and trying to fix the gaps in the treatment of patients," she said.
The goal is to make the current system more victimcentric and convenient for patients to access care, Breeden said. "We're going to partner with the Houston Police Department and the Harris County Sheriff's Office and give medical intervention in an offsite, safe location," she said. "If the victims have other medical concerns, we'll then direct them to a partner hospital."
Organizations including Rescue Houston, Houston Area Women's Center and The Bridge Over Troubled Waters are providing clinic space. Breeden continues forming partnerships with law enforcement agencies and nonprofits alike.
Fundraising is a crucial component of building the necessary infrastructure to fill this vital gap in care. HCFNE recently received several grants to get started, seeing the first strangulation patients in August 2018. By the first quarter of 2019, the organization is expected to be fully operational.
"It's been door after door opening," Breeden said of launching the organization. "This process has made my faith so much stronger. I've said, 'God, this is going to be your will and you're going to lead this and I'm going to trust you in this path.' I think I'm just a facilitator. The people and opportunities that have been put in my life are not by chance."
Throughout Breeden's nonprofit work, Dr. Schumann and the HBU team have been supportive. "It feels like family here. I think HCFNE aligns with the University's mission," Breeden said. "It is my mission as an instructor to teach my students how to care for their patients, and also to instill in them the importance of caring about them. If, at the end of my life, I know I've helped my students and my community, I'll know I did what I was supposed to do." To learn more about Harris County Forensic Nurse Examiners, and to donate, visit HCFNE.com.