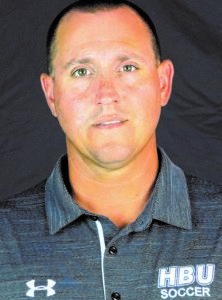 Coaching Philosophy:
We want to produce champions in every aspect of what we do. In the classroom, we strive to have individual GPAs and team GPAs well above the average of 3.0. Socially, we understand who we represent and try to be positive ambassadors for HBU. On the field, we like to play a high-energy, hard-working style of soccer while playing with class and character from the first whistle to the last.
The HBU men's soccer program was only the second of its kind to be established in the state; now it is one of four in Texas. Head Coach Ryan Pratt has led the team since transitioning from assistant to head coach in 2017.
"While soccer is rare at the D1 level in Texas, it is the world's most popular game!" he said. "Soccer is thriving in Texas at all levels – professional, college, high school and club – and I am very excited and humbled to have the opportunity to do what I love at an institution like HBU!"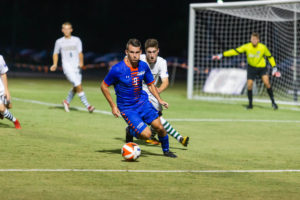 Pratt played Division I soccer for the University of Alabama at Birmingham. When looking for players that fit his vision for HBU's team, Pratt said he looks for qualities in five main areas: "Physical: speed, quickness and strength; psychological: mental toughness; technical: overall skill level; tactical: reading the game and the situations around them; and academics: performance as a student. We challenge ourselves to create an environment that is demanding physically and intellectually," he said. "We try to push our players outside their comfort zones to reach a higher level than even they thought possible. In doing so, we try to impart a rock-solid foundation of preparation and accountability."
In the 2018 season, seven players were named All-Western Athletic Conference honorable mention. Team members regularly are recognized for high academic achievement.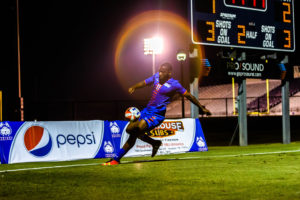 "We want to win conference championships and participate in NCAA tournaments," Pratt said. "While winning is critical, even imperative, it is not more important than developing student-athletes and providing opportunities of growth academically, spiritually and socially, while helping each achieve the ultimate goal of a college education. I want to see our guys be as successful as they can be in all aspects of life."
Junior midfielder, Gianluca Natera, was named the MVP of the team for the 2018 season. "The most important achievements to me are the team achievements," he said. "I'm proud of the direction that we're going. I am very grateful to be part of this school and this team."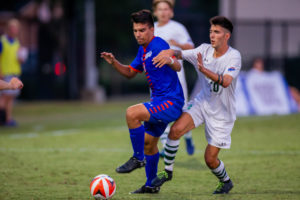 Senior Dequan Thomas, a forward, said, "Because HBU is small and everyone is like family, that alone is very empowering and helps us overcome and compete day in and day out with bigger schools. It is a blessing to be able to play a fairly rare sport at the Division I level. I am truly honored to be a member of this prestigious, hand-selected group."
Dominick Faletto, a senior winger, said he encourages fellow students and fans to see the team in action. "It is definitely worth your time," he said. "#SellOutSorrels."