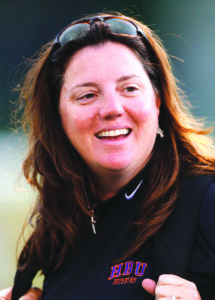 Coaching Philosophy:
My philosophy is rooted in a Christian-based, positive approach to teaching collegiate track and field athletes, not only aspects of sport, but also values and traits beneficial beyond their time as collegiate athletes. At the same time, I want to nurture their dreams on and away from the track.
Director of Track & Field/Cross Country, Theresa Fuqua, takes a holistic approach to coaching. "My goals are simple – to keep pursuing my job in a way that allows athletes to be successful," she said. "I am very fortunate to have had a great deal of support from other coaches, mentors, and of course, my family. I feel beyond blessed to be at HBU, working with amazing people, coaching wonderful young men and women, and getting to do a job that I love. That, in itself, is a huge inspiration."
While opportunities are a blessing, achieving success takes a great deal of effort. It's a lesson she emphasizes to her students. "I often tell my athletes that you can't replace hard work. This is true for everything in life, but in athletics, it is especially important. You have to be willing to work hard and it's not easy," she said.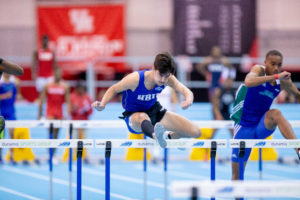 Among the accomplishments of the athletes are success at the NCAA Championships. In 2019, HBU had its first NCAA All-American athlete in Denim Rogers, who placed seventh in the decathlon.
Rogers, a junior, said the HBU coaches helped make running feel fun, something that resonated with him, since Rogers began running track at age 5. "That's what it's all about – enjoying what you do and making it enjoyable for students and athletes," Rogers said.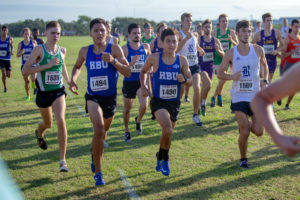 While he enjoys competing, Rogers maintains a relentless work ethic. "I practice anywhere from three to five hours a day, seven days a week, on top of having a job. I go to class and find time to do homework, all while maintaining good mental and physical health," he said. "This has taught me to have great time management, dedication, and that if one thing does not go your way, just keep fighting until the end."
Junior long-distance runner, Enoch Ramirez, rarely takes a break, spending off-seasons running with a weighted vest. He relishes being on the HBU team. "In high school, no one could actually keep up with me, but having training partners now makes the run fun. We encourage each other. I have learned to find a rhythm in my races, learned what type of runner I am, and have been inspired to be my best," he said. "I always give thanks to God that I have a chance to continue my running career. I see many peers who would love to be in my shoes. I give a huge 'thank you' to HBU for picking me out of the whole world to run."