HBU employees carry out the mission of the University. We honor our anniversary service honorees for 5 to 50 years, retirees, and Piper, Goolsby and Mayfield Award recipients! We are also pleased to recognize the anniversary years of our Ellucian (information technology)/HBU colleagues based on service to both organizations.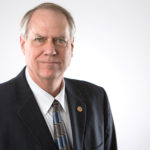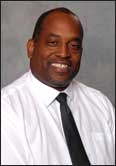 35 years: June 1, 1983 – May 31, 1984: Clay Porter and Isaac Simpson
30 years: June 1, 1989 – May 31, 1990: Debora Burnett and Rhonda Furr
25 years: June 1, 1994 – May 31, 1995: Dean Riley, Erinn Hughes, Steven Key, and Roger Willhite
20 years: June 1, 1999 – May 31, 2000: Eduardo Borges, Laszlo Nagy, Diana Burriello, Edith Gabbard, Terry Hatton, Levon Hayrapetyan, and Robert Towery
15 years: June 1, 2004 – May 31, 2005: Michél Dehmer, Jason Granger and Anthony Nguyen
10 years: June 1, 2009 – May 31, 2010: John Bates, Damen Britt, Jeffrey Green, Jeff Greenwood, Jodey Hinze, Robert Pettus, and Clinton Strickland
5 years: June 1, 2014 – May 31, 2015: Vicki Alger, Gerald Asbury, Shannon Bedo, Larry Blakley, Todd Cockrell, April Delasbour, David Dirden, Lisa Ellis, Julie Fernandez, Craig Ferrell, Jesse GrothOlson, Elizabeth Hernandez, Trae Holcomb, John Holmes, Kathy Holston, Cristie Jo Johnston, Jerome Johnston, David Kirkwood, Jason Maston, Angela Merkle, Linda Perez, Kathryn Reveles, Brett Russell, Fredderick Simmons, Cameron Sitler, Cassie Sorrell, Linda Sotelo, John Spoede, Jr., Joel Stanulonis, Russell Stockton, Daniel Streett, Philip Tallon, David Tezeno, Ramiro Ventura, and Vivian West.