As Spring Break 2020 drew to a close, HBU, like the rest of the country, dealt with a new reality. The University issued directives that the following week, March 16-20, 2020, professors would prepare for remote delivery of residential courses.
"We were talking to colleagues at other universities," Dr. Michael Rosato, HBU provost, remembers. He and University leadership understood that online and residential courses differ greatly in delivery and structure. The decision meant quick action and participation University-wide.
In one week, HBU moved nearly 800 classes to remote delivery, using the learning management system, Blackboard, as the primary instructional and assessment vehicle. There was a flurry of activities behind scenes as the Provost's Office organized faculty training, established virtual support including a Faculty Communication Center, and more. The main objective for Rosato and professors was to maintain learning outcomes.
"Every time I describe it, I am so proud of our faculty and staff," he said "Was it perfect? No. Was it very good? Yes. Because we did some things early on like surveys with students and faculty and focus groups. We got feedback early on about what was working and what was not."
Some professors who had rarely used instructional technology adapted quickly. "One professor three weeks in said, 'I have learned so much about how to deliver my course remotely. I'm going to use some of these techniques residentially.' It's interesting how when people are forced to do new things in different ways, they're better for it and our students are better for it," Rosato said. "Not all students loved the way they had to finish certain assignments. Others said, 'I have never taken a class remotely' and were pleasantly surprised. There was a whole host of comments; most students felt pretty good about what we were doing."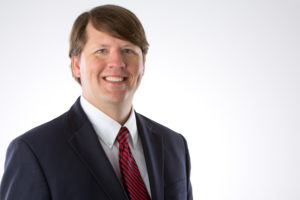 For the students who needed to remain on campus, HBU continued providing a residence for them and offering food service. Whit Goodwin, associate provost for Student Life, said, "The University's response to COVID revolved around
making sure our students, faculty and staff were safe. We've given them the opportunity to continue toward graduation and engagement with the distinct HBU experience."
Kimberly Ramos, senior director of Student Success & Advising, reflected how well her department and others at HBU pulled together to serve students. In one week, the Academic Success Center moved all tutoring to an online format. The TRIO and First-Year Success programs transferred coaching to remote meetings. "Staff members were heavily involved with assisting students with resources and questions, helping meet the needs of students with resources and helping talk them through the processes of remote coursework."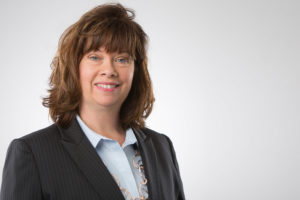 For students who needed access to computers and WiFi, the HBU Looper Learning Commons was made available. The IT department brought in additional computers equipped with the Respondus LockDown Browser necessary for tests in some courses.
"The staff has been absolutely phenomenal," Ramos said. "They've worked tirelessly to meet the needs of students during late hours, odd hours and weekends. They have been able to really fill in the gap for students so they're able to continue working. The students have been appreciative."
Whit Goodwin, associate provost for Student Life, credited HBU staff, saying, "Residence Life figured out how to house, move out, and quarantine if needed, more than 800 students in the matter of a week. It was remarkable, and then we had almost 200 students stay due to needs. It was really incredible work they did and it was literally 24/7. Student Involvement took an entire social and educational experience that relies on in-person interaction and made it a program that students engaged in from afar, keeping them incredibly well-connected to HBU and each other."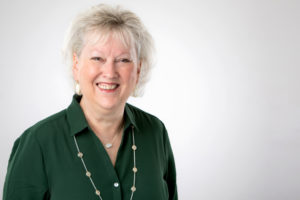 Even Spiritual Life activities continued with Zoom discipleship and Bible studies, a weekly live prayer service, and more. Colette Cross, HBU director of Discipleship, said, "The COVID quarantine has been such an interesting experience in learning new ways to provide ministry opportunities. I am so  proud of our faculty, staff, students and parachurch group leaders for not missing a beat in ministry and care for our students. We have seen five students come to know the Lord as their personal Savior this semester and three of these have been since Spring Break through virtual ministry. It just shows us once again how amazing the Lord is and not even a pandemic can get in the way of the love He has for His people. HBU is special for many reasons, and I am grateful to serve in a place that cares for its students, faculty and staff and celebrates the amazing God we serve!"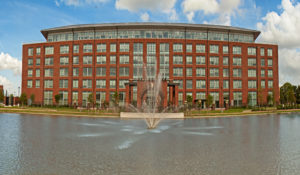 Goodwin said, "Residence Life, Student Involvement, and Spiritual Life hit homeruns in regard to making an engaging, safe, and quick new paradigm for the spring."
The Admissions Office has engaged future students with live chats, remote tours, streaming presentations, phone calls and more. Future Huskies will participate in Husky Drive-In events in which students will engage with faculty and staff, as well as the president and first lady, from their vehicles as they drive through campus to receive important information and HBU gear along the way.
For the Fall 2020 semester, the HBU family looks forward to welcoming students back on campus. The University has gained valuable insight for the future, Rosato said.
"This whole time that we've been in is unprecedented – we've never had a spring like this – almost every college and university student was taking courses through distance education, and for the first time in the history of education, we had almost every professor teaching through distance education. Because we were forced to do that, higher education will probably not be the same in the future. What I'm surmising is we're going to have a lot more faculty who were technology-averse in the past start using technology to enrich their instruction on a regular basis,"  he said. "I really expected far more problems and complaints from students and faculty and it hasn't happened. I think it's a real testament to our faculty members who know and love the Lord, understand our mission, and are willing to face challenges and answer the call."