Summer 2020 Alum-a-Grams
Robert Baldwin '80 is serving as the associate pastor of Music and Pastoral Care for High Pointe Baptist Church in Austin.
April Prichard BE '82, MS '84 is a strategic account executive for Jack Henry and Associates.
Shelly Jones '84 is a teacher for Saint Tammany Parish Schools.
Dr. Kathryn White '84 has a private medical practice in Frisco, Texas focusing on women's health.
Robert Rogers '85 is the aviation department manager and chief pilot for Boston Finance Group.
Kristie L. Colvin '86 has been selected as the interim executive vice president and chief financial officer for CenterPoint Energy.
Connie Tran '87 is an associate professor at Baylor College of Medicine.
Jeffery Spears '92 is a purchasing coordinator for the City of Friendswood.
Sheila Julien Pope '94 is the CEO of Pope's Resource Center, LLC and was elected to serve as Democratic Precinct Chair of Precinct 28 in Brazoria County.
George Thomas '96 just celebrated 10 years as the president and CEO of Adult and Teen Challenge, a Christian discipleship residential program for addicts.
Nick Jones '98 graduated with a doctor of ministry from Midwestern Baptist Theological Seminary in December 2019 and is serving as pastor at the Church at Alden Bridge.
Joshua Vaughan '03 is serving as the senior pastor for Columbus Avenue Baptist Church.
Laci Crowson '06 is the assistant principal at Arredondo Elementary.
LeBrenna Rogers '06 is a special education chairperson for Houston ISD.
Kristin Bourgeois '06 is serving as a registered nurse for Memorial Hermann Southeast.
Chris Stieb '12 is a project manager and engineer at ACTS Group.
Denise Espinoza '12 is an HR generalist for Marathon Oil.
Jonathan Amadio '12 is an inside sales account manager for Thermo Fisher Scientific.
Kwame McGlory '14 is a registered nurse in the Memorial Hermann Hospital Burn ICU.
Maria Fernanda Chaves-Rodriguez '15 is a bilingual teacher and diagnostician.
Tiffany (Spencer) Robinson '15 is an assistant principal for Alief ISD.
Audria Vickers '16 is a legal assistant for Woods Oviatt Gilman.
Champagne (Bukreeva) Olga '18 is a licensed specialist in school psychology for Tomball ISD.
Chris Nation '19 is a convention strategies ministry assistant for the Southern Baptists of Texas Convention.
Feature
Mike DeVito MA '18 is featured in Sports Illustrated.
Husky Pups: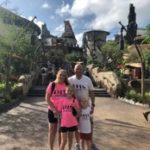 Laci Crowson '06 and her husband Chris have two children. Chesney was born in March 2010 and Colton was born in May 2014. Their family lives in Richmond, Texas and are happy Huskies!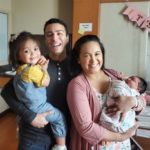 Sophia Amadio was born March 2, 2020. Sophia is the second daughter of Patricia '13 and Jonathan '12 Amadio.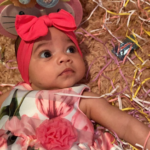 Larry Freeney '14 and his wife Jovani Diaz '13 welcomed their daughter, Emilia Leilani Freeney, on January 9, 2020.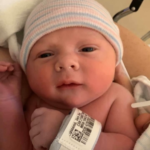 Sara Lipscomb '10 and her husband Anthony are proud to announce James Lipscomb, born April 28, 2020 at 7lbs. 9 ounces! Both mom and baby are doing well.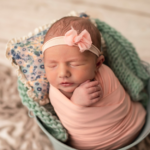 Jenna '07 and John Fones welcomed Emily Kay Fones on February 27. She was 6 lbs. 8 ounces and 18.5" long.
Obituaries:
Alumni
Martha Sue Goad Davidson '70 passed away on January 11, 2020. Sue earned her degree in Education with a teacher's certificate from HBU, graduating with a 4.0 grade point average. For 10 years she shared her knowledge of, and enthusiasm for, literature as a teacher of English Language Arts at John Foster Dulles High School in Fort Bend ISD. Sue was the wife of Don W. Davidson, a mother of three sons, and a grandmother of four.
Wayne Norris, BA '75, MBA '78 passed away from cancer on October 25, 2019. He was chief financial officer for Patillo Family Holdings, Alamogordo, New Mexico, and CFO for National Realty Holdings, Atlanta, Georgia. Formerly he was CFO for DSW Homes, America's Home Place, Breedlove Development Inc. and Century Builders. Wayne was the manager and trainer for the HBU basketball team (1971-74) and president of the Coreon Fraternity (1975). He is survived by wife Sharon and brother Don (HBU Alumni).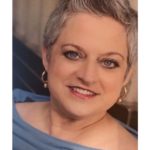 Susan Randolph Raden, who attended HBU, died March 27, 2020 in Richmond, Virginia. She was 56 years old. Susan was a musical composer and arranger, soprano concert artist, voice teacher, pianist, jingle singer and actor. She taught hundreds of students piano and voice lessons in her private studio. Susan was recently quoted in Forsyth Family Magazine saying, "Every day I wake up is a gift from God and I'm going to make the most of it. If I can help others to understand that they aren't alone in their pain, anxiety or fear, then I feel that I've won."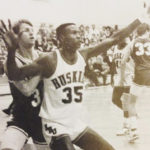 Álvaro Teherán '95, from Caragena, Colombia, passed away recently. He played for the Huskies basketball team from 1987-89.  He later played professionally in Slovenia and Colombia.
FRIENDS OF THE UNIVERSITY
Christine Flanagan Imber, cofounder of the HBU American Museum Society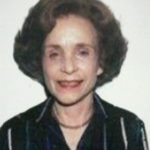 Christine Flanagan Imber died at the age of 106 on February 27, 2020. She was a past president and board member of The Houston Heritage Society, served on the board of The Performing Arts Society and helped found The Emenseirs Museum of then Houston Baptist College, where she was president of the American Museum Society for two years.
FORMER FACULTY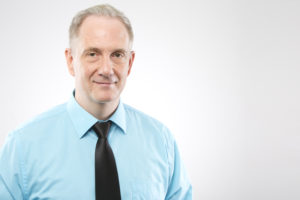 Dr. James Claycomb, professor of Physics in the College of Science and Engineering (COSE) passed away peacefully to be with our Lord on May 3, 2020. He is survived by his loving wife Nui, sister Carolyn and brother David. Dr. Claycomb joined the faculty of COSE (then called College of Science and Mathematics—COSM) at HBU in the fall of 2003 after completing postdoctoral work at the Texas Center for Superconductivity at the University of Houston. An exceptional scholar and teacher, he helped build the physics laboratory, physics program and undergraduate research at HBU. With his initiative, the Society of Physics Students was reactivated and the Sigma Pi Sigma (Physics Honor Society) established. Dr. Claycomb's unparalleled talent in designing laboratory experiments and demonstrations, and his kindhearted attitude and mentorship of students, made his introductory and upper-level physics classes extremely popular to science and non-science students alike. As a faculty member, he is cherished by his colleagues because of his eagerness to help, his wise counsel and his great humor. Dr. Claycomb was a fine Christian scientist and scholar who loved HBU and gave his all to develop our University into an outstanding Christian university. His impact on the physics program will continue to benefit students and faculty for the years to come. In honor of our colleague, the College of Science and Engineering has registered a star, to be called The James Claycomb Star. The star residing at the astronomically verified position of RA 4.253 and Declination +15.32 is hereby named JAMES CLAYCOMB.