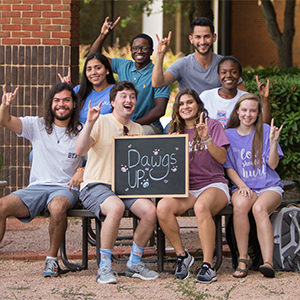 There are 3,700 Reasons the HBU Fund is Important!
From the beginning of HBU, 60 years ago, more than 22,000 alumni and 3,700 current students have relied on the generosity of donors. Without these gifts, many students would not have their degree, programs would not be realized, and buildings would not have been erected.
During this most difficult of times as a nation, we have challenges within the University that can be met through gifts to the HBU Fund. The HBU Fund meets the greatest needs of the University, including institutional aid for students, operational essentials, and emergency funding. The HBU Fund closes the gap to provide the life-changing education HBU offers.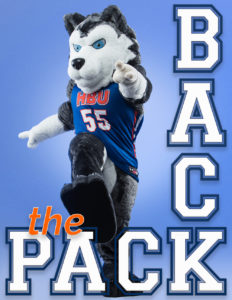 With safety at the forefront, HBU is moving forward with the plan to hold classes on campus beginning August 24, 2020. As we prepare for the fall semester, we need you to "Back the Pack" and invest in HBU – our students, faculty and staff.
Your contribution to the HBU Fund has an immediate impact in these preparations and maximum support for the University as a whole.
Even during this time of physical distancing, we believe that we are truly stronger together, and we challenge each of you to give today – Back the Husky Pack! HC.edu/GiveNow
Alumni giving is critical for HBU! Here are a few reasons why:
Your giving is paying forward the blessing you received. The amazing friendships you cultivated, the experiences you had in and out of classes, and the gift of personal relationships with faculty and staff that influenced your personal and professional life and molded you in life-changing ways. As important as transformational gifts are, the larger the percentage of alumni donation – at any amount – shows how alumni fondly look back on their time at the University and are grateful for the experience they had as a student.
You are making an investment in the value of your diploma when you make a gift to your alma mater.Your HBU degree will always be part of your resume and goes before you in an interview, showing you are a recipient of an education from a highly regarded, comprehensive University.
Alumni play a large role in determining the future and continued development of an institution. At only 60 years old, HBU has relied heavily on our founders and friends to support and grow the University and help build opportunities. At more than 22,000 strong, alumni giving back means helping someone gain a valuable asset – connections to a network of influential alumni professionals who continue to set the example for current and future Huskies through their support of the University now.
Alumni giving assures that the University will be there to benefit future generations. When you donate to HBU, you are investing in the students and providing a legacy for future generations – maybe even your own relatives!