HCU Piper Professors
The Piper Professor Award, given by the Minnie Stevens Piper Professor Award Foundation, recognizes outstanding achievement in teaching in colleges and universities throughout Texas. Established in 1958, the foundation gives 10 awards annually to teachers who are devoted to their professions and have made a special impact on their students and their community. Each year the five colleges and schools at HCU select their Piper Professor Nominee. These individuals represent the very best in teaching and professional development in each college. A single nominee is selected each fall to represent HCU as our university nominee to the Minnie Stevens Piper Foundation.
Past recipients from HCU include Dr. Calvin Huckabay, professor in English, 1970; Dr. Joyce Fan, professor in chemistry, 1972; Dr. Marilyn Sibley, professor of history, 1976; Dr. Marion Webb, associate professor in Spanish, 1982; Dr. Doris Warren, professor in chemistry, 1991; and Dr. Linda Brupbacher, professor in education, 2008.
---
Congratulations to our 2018-2019 HCU Piper Professor Nominees
School of Business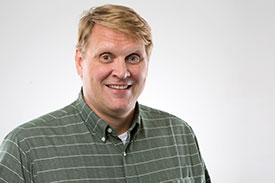 Rev. Dr. Tim Ewest, Associate Professor of Management and M.B.A. program director, has worked in higher education since 2002 teaching management, leadership, ethics, corporate social responsibility and stewardship. His research interests include issues surrounding the integration of faith at work, and prosocial leadership. He has published journal articles and books on prosocial leadership and faith at work. He has also been invited as an editor for academic journals. Besides his duties at Houston Christian University, has worked as a Visiting Research Collaborator with David Miller at Princeton University's Faith & Work Initiative and as a member of the United Nations Think Tank on Responsible Management He also consults with organizations focusing on strategy, ethics and leadership development. His prior work experience includes 11 years in ministry, 16 years in higher education and 5 years in corporate America. Dr. Ewest holds a Master's Degree in Theology from Wheaton College, a Master's degree in Theology from Regent University, an M.B.A. from George Fox University, is an ordained minister in the Christian and Missionary Alliance, and holds a DMgnt from George Fox University. He is also completing an MDiv from HCU's school of Christian Thought.
School of Fine Arts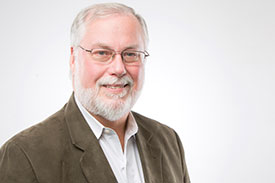 Dr. Daniel Kramlich has served as full-time faculty at HCU since 1981, teaching music theory, piano, and composition. His varied professional compositional activities include chamber works for woodwind quintet, brass quintet, a major work (as well as a pair of shorter pieces) for duo pianos, three major works for chorus and orchestra, a documentary film score, song cycles, numerous commissioned sacred choral works, diverse orchestral and ensemble arrangements (including work for Theater Under the Stars productions in Houston), both sacred and secular, as well as several commissioned improvisatory works for choreographer Joan Karff, and an orchestral work commissioned and premiered by the Arkansas Symphony. Additionally, Dr. Kramlich did string arrangements for the Grammy-nominated jazz album Slide Side, which featured trombonist Thomas Hulten, as well as other recorded arrangements and improvisations. Dr. Kramlich has served on the executive board of MTNA and also as National Chairman for the MTNA Composition competition and commissioning program for four years. He is presently Music Director at Mission Bend United Methodist Church, directing a 50-member chorus there and administering the music program for over fifteen years. He also conducts The Lighthouse Choir, a vocal ensemble for the blind in Houston. Dr. Kramlich holds the Bachelor of Arts: Piano Performance from Lebanon Valley College; the Master of Music: Theory from Indiana University (with distinction); and the Doctor of Musical Arts: Composition from University of Houston.
College of Education and Behavioral Science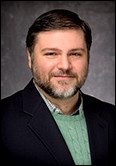 Dr. John Travis Spoede, Jr. Dr. Spoede teaches in the College of Education and Behavioral Sciences in various Doctoral and Master degree programs including classes in research methods and multivariate statistics, education, counseling and psychology. He holds credentials such as a Licensed and Ordained Minister, Licensed Professional Counselor- Supervisor, Licensed Chemical Dependency Counselor, National Credentialed Counselor, Certified School Counselor, and Teacher Certification in Texas. He serves as the Director, Center for Research and Doctoral Studies and Assistant Professor of Education at Houston Christian University. He has over 50 publications and presentations in the areas of counseling, psychology, and education and Dr. Spoede has chaired, co-chaired or served as a committee member on more than 25 dissertations and theses. He has a wide range of experiences including, 20 years of ministry experience, more than a decade working in the PK-12 public schools and more than 15 years of experience as a counselor. Dr. John Travis Spoede has a Bachelor of Arts in International Studies with a minor in Chemistry, a Master's of Education in Counseling, and Alternative Teacher certification in EC-12th Special Education, and two earned doctorates; a Ph.D. in Educational Psychology and Individual Difference, with a specialty in Research, Measurement and Statistics and Doctorate of Ministry.
College of Science and Mathematics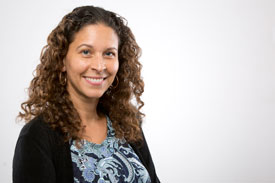 Dr. Barbara Benitez, Associate Professor of Mathematics, has been teaching undergraduate mathematics since 2008. She obtained all three degrees, including her doctorate in mathematics, at the University of Houston. Prior to teaching, she spent four years doing actuarial consulting work in Houston. Currently, her research interests include exploring changes in metabolism and disease using dynamical system models. She is also exploring the incidence of Tourette's Syndrome in children as related to compression of the trigeminal nerve. At present, she is focused on leading students to think about mathematics critically and to motivate them to find the beauty in the subject matter before them.
School of Christian Thought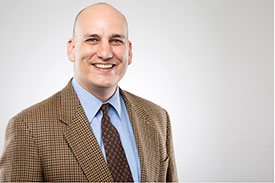 Dr. Ben C. Blackwell, Associate Professor of Early Christianity, has been with Houston Christian University since August 2011. He teaches and publishes in the areas of the New Testament, the first few centuries of Christian theology, Systematic Theology, and Christian Ethics. Dr Blackwell is known for investing in students through personal relationships and research, and even through retirement guidance. He is Chair of the Department of Theology, and he has previously served as the interim Dean of the School of Christian Thought and the Director for Graduate Theological Programs. Besides various articles and essays, Dr Blackwell has published four books, and two more will be published in 2019. Before coming to HCU, he studied and taught in Durham, England. During that time, he had the wonderful opportunity to work with two eminent New Testament scholars—N. T. Wright and John Barclay. Dr Blackwell continues to lecture annually in England. He received his PhD in New Testament and Historical Theology from Durham University, a ThM from Dallas Theological Seminary, an MBA from Henderson State University, and a BA from Ouachita Baptist University. He also worked as an actuarial consultant for seven years with Willis Towers Watson.
HCU Piper Professor Past Nominees