Alum-a-Grams
Jo '70 and Michael '70 Wood celebrated their 50th wedding anniversary on August 8, 2020.
Tammy Fowler '83 works for Barrios as a Technical Publications Specialist at Johnson Space Center. She and her husband, Terry live in Pearland and have two grown sons, Adam and Jordan.
Donald Brown '83 is the Senior Pastor at the First United Methodist Church of Brazoria.
Greg Gower '84 is the Operations Manager for Aerodrome Ice Skating Complex.
Randy Sorrels '84 was named one of The Best Lawyers in America for Personal Injury and Medical Malpractice.
Benny Agosto Jr. '86 was named one of The Best Lawyers in America for Personal Injury and Products Liability.
Hon. Jim Evans '89 is serving as an Associate Judge for Harris County.
Donna Giarratano '90 is the Executive V/COO for Phoenix Management, Inc.
Deborah Kingsmill BS '92, MEd '03 has been teaching for 29 years and currently teaches seventh-grade science at Highlands Junior School in Goose Creek ISD. James Kingsmill BA '94, MEd '02 has been teaching and coaching speech and debate for 25 years and recently earned his Diamond Debate Coach Award from the National Speech and Debate Association. Their son, Jacob, just graduated from Goose Creek Memorial High School.
Dora Rios '94 is a counselor for the Houston Center for Christian Counseling.
Martha Downs '94 married Troy Downs on July 14, 2020.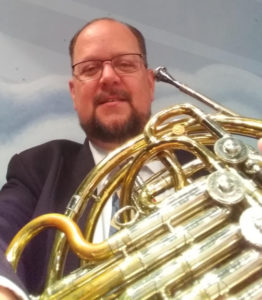 Russel Woods '94 lives in Saint Johns, Arizona and is an educator at Zuni High School on the Zuni Indian Reservation in New Mexico. His team is creating a hydroponics program that is designed to address needs of the Zuni tribal community. He continues to play with the White Mountain Symphony Orchestra and was recently invited to be the new director for the Red Rock String Orchestra.
Phillip Irvin '96 is a Region Business Manager for Balfour Beatty.
Layne Nunes '96 is the Senior Vice President at Sunflower Bank.
Dr. Kevin Klotz '99 is the Director of Choral Activities and an Assistant Professor of Music at HBU. In addition to teaching at HBU, Dr. Klotz is the Music Minister at St. Laurence Catholic Church and the Artistic Director of the Houston Choral Society.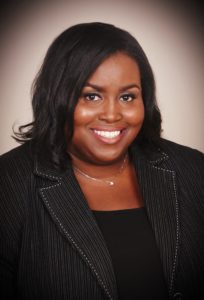 Dr. Tessie Bradford '01 is the Dean of Student Services at Lamar State College Port Arthur.
Carla Stutts '01 has been selected to receive the 2020 B.E.S.T. award from the Baptist General Convention of Texas.
Geraldo Bueno '04 has been named the Head Baseball Coach at Lake View High School in San Angelo, Texas.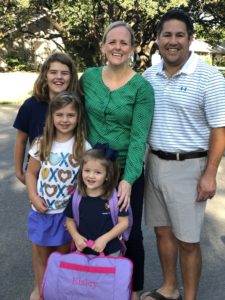 Griffin Gonzalez '04 is the Head of Global Charitable Initiatives, Community Investment & Social Impact for American Airlines.
Derrick Owens '07 is now a Senior Proposal Manager at Stantec.
Michael Reyes '11 is a Branch manager for Enterprise Rent-a-car
Ryan Klasen '12 is a Math Instructor at Houston Christian High School.
Christina Espinoza '12 is a RN at Ben Taub Hospital.
Jean Ghosn '13 is a Family Physician with Memorial Hermann.
Brandon Noonan '13 is an Accounting Manager for Hines.
Taylor Ducoff '13 is working in Commercial Lending for Cadence Bank.
Jennifer Turner '14 is a Nurse Manager for Harris Health System.
Holly Webb '14 is a teacher and coach for Fort Bend ISD.
Maria Rodriguez Chaves '15 is a LSSP Intern for Alief ISD and is working on the Graduate Assistant Project ¡ADELANTE! with HBU.
William Coggins '16 is a Neurosurgery Resident for University of Arkansas for Medical Sciences.
Kristina Vidaurri '16 is a Speech-Language Pathologist.
Jose Escobar '16 is the Assistant to the Center Director for the International Linguistics Center.
Cody Moncure '17 recently earned the Life Foundation Award for his work as a New York Life agent.
Alexandria Riddle Nichols '17 is a RN at Houston Methodist Hospital.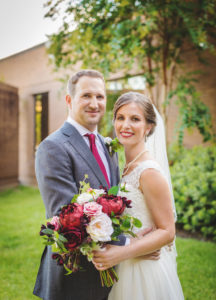 Shelby Waddell (Stafford) BA '17, MATS '19 married Christopher Waddell on July 10, 2020 in Houston. Shelby works at Trinity Classical School, teaching Humanities and Latin. Shelby and Chris are active members at Christ Community Church.
Teniece Collins '18 is a LSSP for Fort Bend ISD.
James Johnson '18 is a Chaplain Candidate for the Texas Army National Guard.
Abagail Briscoe '20 is a Middle School Math Teacher for Goose Creek Consolidated ISD.
Melissa Cisneros '20 is a Staff Associate for Young Life.
Kelia Cordeiro Dombassi '20 is a Tax Preparer for Liberty Tax.
Nanette Masterson '20 is a LPC-Associate for the Houston Center for Christian Counseling.
Husky Pups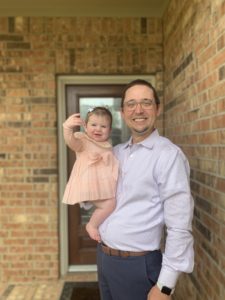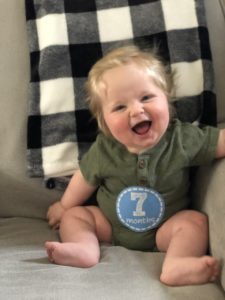 Ryan Klasen '12 and his wife, Nicole, adopted their daughter, Eloise Grace Klasen, on October 21, 2019.
Lisa '10 and Griffin '11 Covington, welcomed Miles Reid Covington on December 28, 2019. He joins big sister Cora Jane.
In Memoriam
Rita Larue '84 passed away on February 26, 2020.
Doris Touchstone Eige, wife of Jacob '67, passed into Glory on March 28 of this year. She attended HBC for two years and was a member of Epsilon Delta Pi.
Frances Blessen Snodgrass passed away on May 29, 2020. Frances served with The Guild of HBU.
Marilyn Appleby, wife of James Appleby '69, passed away on August 7, 2020.
Linda King '70, wife of Lew King '69, passed away on August 14, 2020 after a courageous two-and-a-half year bout with cancer.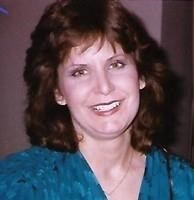 Grace Wicker Williams '75, formerly Grace Marie Wicker, of Houston, passed away on June 15, 2020 after a prolonged struggle with lung cancer. While she was at HBU, Grace earned her Bachelor of Arts in Studio Art.
Ronnie Linn Gaines '96, passed away suddenly on Tuesday, August 4, 2020. He graduated from HBU with a degree in mass media and psychology. A service of worship and praise for Ronnie's life will be scheduled at a future time.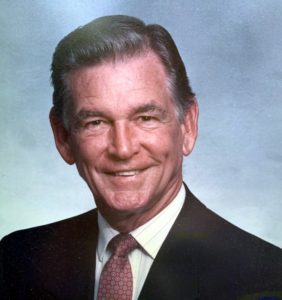 John "Johnny" Curtis, husband of longtime HBU staff member Frances Curtis, passed away on July 30, 2020. Johnny was a devout Christian, dedicated family man, a true gentleman and a happy, kind soul.
Dr. Jerry LaVelle Ford, former dean of Smith College and Director of Advising, passed away August 5, 2020. He had a great love for Houston Baptist University from the moment he arrived in January 1973. Dr. Jerry Ford is survived by Dr. Sheila Ford, wife; Dr. Amanda Ford, daughter; and Jeremy Ford, son.
Carl Davis '70, who majored in Music Education and was an early member of the College Singers, passed away.
Pedro Rangel, Jr. '02, who majored in Christianity and Marketing, passed away after a battle with cancer.