Kirkland Guillory '20 remembers the anxiety she felt as a Humble High School student searching for the right college fit.
"I was going through a period of frustration and confusion as to where I would attend school," she said. "I submitted several applications to various schools and visited several campuses, and nowhere caught my attention. That was, of course, until I received an email from HBU. I figured I would check out the campus; I stepped foot on campus and knew right away I couldn't attend anywhere else."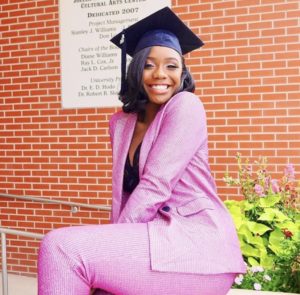 At HBU, Guillory majored in Marketing. She made the Dean's List, was a Dunham Scholar, and became the treasurer for the American Marketing Association. In her spare time, she played intramural sports on what she describes as a close-knit campus.
"My education at HBU has unlocked ample opportunities," she said. "I've been blessed to work for the 2017 Super Bowl that was hosted in Houston, to working part-time for the NFL Houston Texans, to even being employed as a marketing intern from a couple of companies. However, the greatest thing my degree allowed me to accomplish would be my current position as a divisional marketing manager for Perry Homes."
In addition to providing a pathway for her career, HBU is significant for even more reasons to Guillory.
"HBU will always be home for me," she said. "It's where I found lifelong friends, and supporting staff and faculty members. But more importantly, it is where I found Christ."