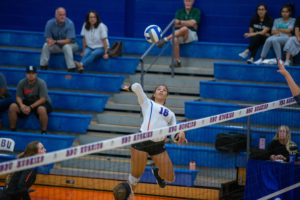 When sports were put on hold on March 13, no one could predict what the Fall 2020 athletics schedules would look like. There were more questions than answers about how long the pandemic would last, what measures schools would need to take to open to their general student body, and what conditions would need to improve and precautions to take to get student-athletes back on the field and on the court.
The Southland Conference announced it was postponing its fall championships, leaving the door open to a possible spring season, but allowing its members to play non-conference games. The Western Athletic Conference announced similar measures, effectively ending the men's soccer season before it began. The NCAA later ruled all fall sports student-athletes would retain their year of eligibility as long as they played below the maximum number of allowable contests.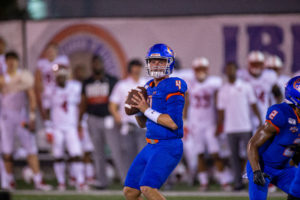 When the announcements were made, director of Athletics Steve Moniaci said, "While not unexpected, it is still a sad day for our fall sport student-athletes. We are taking measures to ensure they can compete safely in a limited capacity this fall and be prepared should the league resume play and reschedule the championships for the spring."
HBU will play three football games, all against Football Bowl Subdivision (FBS) programs. The Huskies have only played two FBS schools in the same season once, when they faced Western Kentucky and UTEP in 2016, so three will be a program first. Facing Texas Tech on Sept. 12 in Lubbock will also be HBU's first-ever matchup against a "Power 5" conference foe. The Huskies open the season Sept. 5 against North Texas and also play at Louisiana Tech on Sept. 26.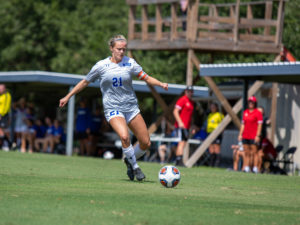 Women's soccer had three matches scheduled, including the only HBU home event of the fall. Volleyball was scheduled to play seven matches, and the men's and women's golf teams are scheduled to compete in two tournaments each.
Learn more at HBUhuskies.com.