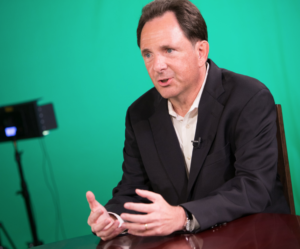 Q&A with Dr. Michael Kraten, HBU Professor of Accounting
1) Could you describe HBU's Accounting program and degree tracks?
HBU offers a four-year bachelor's degree program for Accounting majors, and a one-year MBA program for students who select an Accounting concentration. By completing both programs back-to-back, students complete their academic requirements for the CPA Examination in five years.
2) What makes HBU's Accounting program different from others?
Because our class sizes are so small, we can focus much more intensely than our competitors on helping our students succeed in the classroom and in the business world. We can also maintain much closer relationships with the business community. And our emphasis on faith prepares students to adopt the financial community's focus on creating intrinsic value.
3) How does the program connect students to the world of work?
In many ways! We offer career fairs, mock interview sessions, resume workshops, and personal advising sessions. Also, the members of our student auxiliary can sign up for free membership in the Houston CPA Society, where students (and faculty, for that matter) access career development, technical training, and professional networking programs.
4) What certifications does the HBU Accounting degree prepare graduates for?
The primary certification, of course, is the CPA designation. The Certified Public Accountant license is the flagship credential of the accounting profession. We also prepare students to become Certified Management Accountants, Certified Financial Analysts, Personal Financial Planners, Enrolled Tax Agents, and other licensed positions.
5) What job roles may students thrive in?
The public accounting profession includes auditors, tax specialists, and management consultants who work as client service professionals. In the private and public sectors, students may find their calling as Chief Financial Officers, Corporate Treasurers, Risk Managers, Data Analysts, Wealth Advisors, and other positions.
6) What industries need an accountant?
ALL industries need accountants! Accounting, after all, is the language of business. Without accountants, organizations would be unable to communicate with others, or to communicate with themselves. All management activities would be impossible.
7) How does this degree benefit students for a lifetime?
How do we measure value? How do we measure risk? At HBU, we prepare our students to become successful in business, and successful in life, by becoming adept at measuring and managing the critical functions of organizations.